Contestants go for glory in Insurance Times' live quiz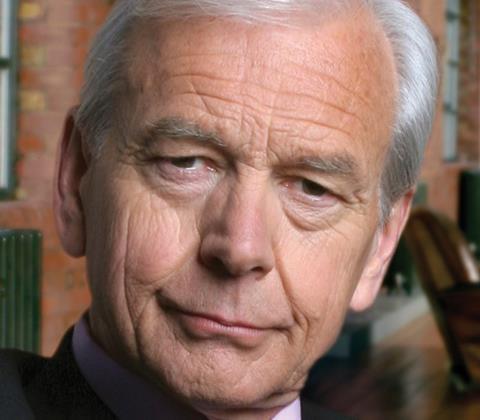 Next Thursday, four of the best brains in broking will go head to head to win the industry's ultimate accolade: BrokerMind Champion 2012.
Our finalists saw off over 150 brokers from across the UK to secure a place in the final at The May Fair Hotel on Thursday October 18. Last month's spectacular semi-final round whittled contestants down to a final group of four who will be grilled by BBC quizmaster John Humphrys.
Taking the hot seat are Lockers principal Jon Newall, Sutton Winson claims executive Lyn Langton, Marsh client advisor Owen Jenkins and Knightsure managing director Tony Knight.
Each will answer questions on specialist subjects of their own choice, followed by a round of questions on UK general insurance, and that is the round they should fear the most.
Speaking ahead of next week's event, Tony Knight said: "The pressure is mounting, the tension is increasing and at the end of it all I should come at least fourth."
Lyn Langton, who's specialist subject is Maine Coon cats (an unusual breed) said that she is "fantastically excited" about the final, and added "I'm very excited about beating some of those blokes. I'm there for the girls."
As the pressure builds, fighting talk is beginning to emerge. Marsh client advisor Owen Jenkins said that he had Jon Newall in his sights. Newall came joint first with Tony Knight in the semi-final round last month. Jenkins said: "I'm not nervous of anything. I'm fearless and I'm only going to be focusing on getting my questions right."
Newall responded: "I'm pretty confident I'll do well because my mind is just full of useless stuff about insurance, but the pressure is really on in this round, and I didn't expect to get into the final. The best thing will be a day out with my favourite people at Insurance Times."
The Brokermind final is being held at the May Fair Hotel, at Stratton Street, W1J 8LT on Thursday October 18 between 1pm and 3pm. The event will include a free lunch and beers, and the chance to meet John Humphrys himself. Brokers who would like to attend should email Katherine.ball@nqsm.com.
Brokermind sponsor Zurich have offered the winner two hospitality tickets at one top UK sporting event of the winner's choice, plus a free business leadership consultancy session with Performance Associates.