Participants test their knowledge to win Insurance Times industry quiz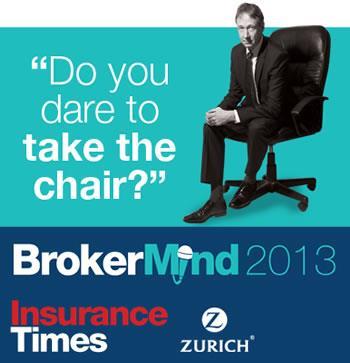 The countdown is now on to discover which broker will receive the hotly contested title of Insurance Times BrokerMind champion 2013.
The online competition is now closed and the top five winners from September can now be revealed (see below table).
Gallagher Heath's Laurence Moore put in a solid performance to grab the top spot on the leaderboard.
The BrokerMind final will take place on 17 October at the Soho Hotel in London and will be presided over by BBC's Mastermind legend John Humphreys.
Four groups of four finalists will compete in the semi-final round; they will be quizzed on a mix of UK general insurance questions followed by a series of questions on their chosen specialist subject.
After completing the semi-final round, four winners will be chosen to take the hot seat to face a further grilling on their insurance knowledge and specialist subject.
The competitor with the highest score will be crowned the winner and will earn the right to call themselves the 'Best Brain in Broking'.

BrokerMind September leaderboard
| | | | | |
| --- | --- | --- | --- | --- |
| Name | Job title | Company | Score | Time |
| Laurence Moore | senior underwriting technician | Gallagher Heath | 7 | 25.6 seconds |
| Ben Groom | corporate account executive | Bluefin | 6 | 06.2 seconds |
| Julian Head | commercial account handler | Pavey Group | 6 | 27.2 seconds |
| Philip Webster | regional director | Oval | 6 | 55.1 seconds |
| Alex Gribbon | technical adviser | Hastings Direct | 6 | 57.7 seconds |