Mark Hodges: 'We bought the business to grow it – not just run it'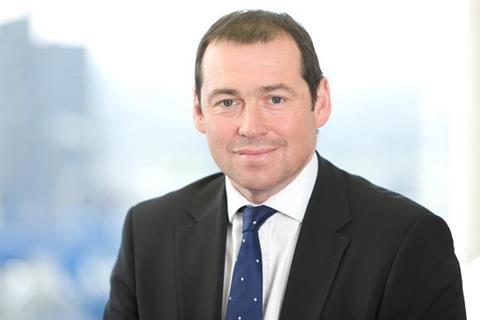 Towergate has confirmed the purchase of commercial managing general agent Arista for an undisclosed price.
Arista writes £81m of gross written premium and was majority owned by Canopius. It specialises in property, liability and motor insurance. It will join Towergate Underwriting, which writes more than £615m in premium.
Speaking to Insurance Times, Towergate group chief executive Mark Hodges said the acquisition would strengthen Towergate Underwriting's product range and give it access to brokers that it does not currently trade with.
Hodges said Towergate does not have a relationship with most of the 400 independent brokers that place business with Arista.
He also said that some of Towergate's Underwriting's products would strengthen Arista's range.
"There's good synergy there in terms of the size of business, the products they've got, the products we've got, and access to distribution," Hodges said.
Hodges declined to predict how big Arista could grow as part of Towergate but said: "We bought the business to grow it, not just to run it. Growing the business is right at the top of my priority list."
Towergate will also look to place more of its broking premiums with Arista, particularly its specialist areas.
New chief executive
Towergate has named Nick Watson as Arista chief executive with immediate effect. Arista's chief executive and founder Charles Earle has become non executive chairman and will remain at the company.
Watson was previously Towergate change director and before that commercial director in corporate markets at Aviva. He will report to Towergate Underwriting chief executive Clive Nathan.
Nathan said Watson would bring "a dynamism, strategic outlook, knowledge of Towergate and of underwriting," to the role. "We're delighted to have Nick running it," he said.
'Business as usual'
Hodges stressed that Towergate will retain Arista's brand and business model. "Arista is changing shareholder," he said. "It will be business as usual for Arista, but hopefully we can improve some of the offering to brokers and that will be to their benefit."
Arista will continue to operate from its eight regional offices and Canopius will remain the majority capacity provider.
Asked if he expected independent brokers to be less keen on placing business with an underwriting agency owned by a rival, Hodges said: "Half of Towergate Underwriting's business comes from independent third-party brokers.
"Clive and his team are very used to managing a scenario where he supports and provides his products to Towergate brokers and also makes the products available to the external market. The key thing is there's no differentiation. We're experienced at that art."
Asked if the business was concerned about some of Arista's underwriters leaving the company after the takeover and taking broker relationships with them, Hodges said: "People will have relationships with brokers but that business won't flow from individual relationships.
He added: "We always seek to maintain the best people in Towergate."