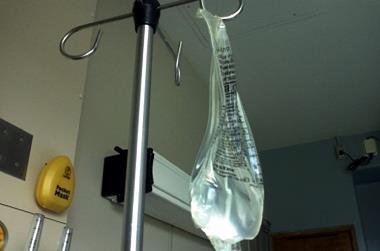 A pensioner who fell ill on holiday is stranded in a Mexican hospital after his insurers refused to pay out - leaving the family with a £40,000 bill, the Daily Mail reported.
Retired milkman Colin Read, 72, was hospitalised with chest pains on the second day of his two week trip to Cancun.
He was admitted into intensive care, where the hospital demanded £3,500 on the spot.
Wife, Sandra, 68, paid up and phoned travel insurer AXA for help – but they have declined the claim because Read failed to disclose his high blood pressure when taking out the policy.
But Sandra Read said they were not asked any medical questions when buying the policy, and has accused Axa of abandoning them.
Read's family have so far had to raise $26,500 (£18,166) to pay medical bills to treat his bronchitis and pneumonia.
Meanwhile the father-of-four is still unconscious and on a ventilator - incurring more bills - and the family have been told it will be another £20,000 to fly him home.
"We are very sorry to hear about Mr Read's situation," said an AXA spokesman.
"Unfortunately this is a clear case of non-disclosure of pre-existing medical conditions. Had Mr Read told his tour operator of the extent of these existing conditions at the time of booking he would not have been provided standard travel insurance cover and would have been directed to a specialist," he said.
"We are in contact with Mr Read's family and will continue to provide non–financial support."