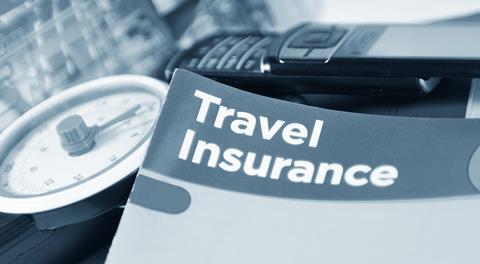 Travel insurence provider Columbus Direct is rolling out 30 self-service kiosks at nine UK airports this summer to offer last-minute travel cover to uninsured holiday goers.
Airports London City, Luton, Newcastle, Birmingham, Bristol, East Midlands, Southhampton and Edinburgh and London Gatwick Airport will offer the service.
The kiosks will offer the same prices as online quotes.
Columbus Direct head of marketing Alison Wild said: "Our customer insight has enabled us to identify a rise in the number of so-called 'last minuters', who know they require travel insurance but simply haven't got around to buying it in advance of departure.
"Travellers have long been buying foreign currency or picking up rental car at airports, so offering them the opportunity to purchase last-minute travel insurance just makes sense."
Almost a quarter of holidaymakers travelled without insurance last year.
Millennials are the most likely to travel uninsured with 69% taking out a policy compared with a national average of 78%.
Almost half of millennials believe that travel insurance is unnecessary.
Travel insurers paid out an estimated £370m in 2014 with medical treatment claims being the most common. More than £206m was paid out to cover the cost of emergency treatment.
The instalments of the kiosks comes after Columbus Direct's successful trial launch at London Gatwick Airport in August last year.
London Gatwick Airport business development media Susan Almond commented: "When Columbus Direct first approached us to discuss the idea of self-service kiosks, we immediately recognised the considerable value and convenience such machines can provide to travellers."