Female students more put off than those from any other countries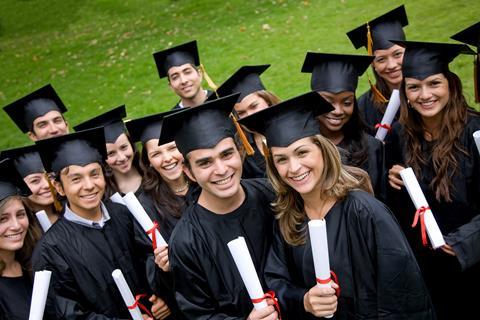 Working for an insurance company is a top choice of just 0.2% of British business students, a comprehensive survey has revealed.
The 6,107 UK business students polled by the Universam Talent Survey ranked insurance as their 23rd choice of career destination out of 30 - between the not-for-profit sector and health care services. The data from the survey was analysed by Deloitte.
Only 0.2% picked an insurance company as one of their five ideal employers.
The survey also showed that women were put off by the insurance industry. Some 63% of business students in the UK survey were women, but they made up just 42% of the students who chose insurance.
This gender imbalance towards men was the worst in all the 17 EMEA countries surveyed.
Business students most interested in innovation and exciting products and services were also less likely to say they wanted to work for an insurance company.
James O'Riordan, head of insurance at Deloitte, said: "There are some uncomfortable truths here for the insurance industry. While it has made good progress with attracting more women to the industry, the analysis suggests it hasn't been enough and insurers aren't appealing to graduates with the right mind-set to safeguard its future success."
Those who do want a career in insurance said they were more concerned with development and training than pay, although they expect a higher starting salary than other business students.
They also ranked a work-life balance as their most important career goal.
Students in the UK were more put off by careers in insurance than their overseas counterparts. Some 3% of Polish and Swiss students listed an insurance company as one of their five ideal employers, compared to the 0.2% of students in the UK. Of the 17 countries polled, insurance was only less popular with students from the United Arab Emirates.