Total UK directors' remuneration increased by 23% between 2008 and 2010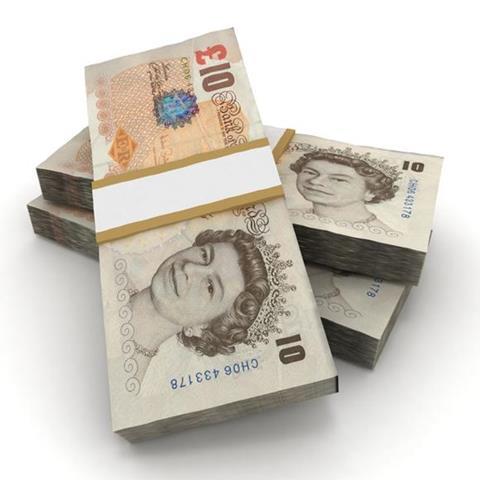 Willis boosted UK directors' remuneration by nearly one-quarter during the two years when general staff wages were frozen, latest accounts reveal.
The revelations come at a time when the government is heavily focused on boardroom pay, with business secretary Vince Cable backing reforms to shine a light on the inflation-busting awards being made to senior directors.
Accounts for Willis Limited - Willis Group Holdings' UK legal entity - show total directors' pay increased 15% to $7.3m (£4.6m) in 2009 and then went up a further 6.6% to $7.8m last year.
During that time, total staff salaries decreased from $389m to $386m while staff numbers rose from 3,444 to 3,483. Willis began annual salary reviews again in April this year after a two-year gap.
The accounts do not reveal who exactly is the highest paid director. David Margrett was chief executive of Willis Limited until 5 May 2011, when Brendan McManus took over. Both directors are no longer with the company following recent unexplained departures.
While Margrett and McManus were at Willis Limited, the company achieved brokerage and fees of $822m (2008), $808m (2009) and $853m (2010).
The pay awarded to Willis Limited directors is dwarfed by the take-home pay awarded at the very top.
Between 2008 and 2010, group chief executive and ex-banker Joe Plumeri was awarded a total compensation package of $42.9m, filings to the US Securities and Exchange Commission show. Group president Grahame Millwater pocketed $12.8m and Peter Hearn, current Willis Re chairman, netted $10.1m.
Willis has already been in the firing line this year: it was rocked in July when the FSA issued it with a record £6.9m fine for having insufficient anti-bribery controls.
Despite carrying out most of its business in the UK, Willis is listed in the USA and is likely to avoid the government's attempts to curtail boardroom pay.
Last month, Cable launched a consultation on reforming reporting requirements. He hopes to make it easier for shareholders and the media to scrutinise boardroom pay.
Cable is concerned that directors are awarded large increases in remuneration that are not reflected in performance. His cause was buoyed by figures released last week from employment specialists IDS that showed blue chip directors swelled their pay by 49% last year.
The ABI has been very active in calling for boardroom pay restraint. Last month, it said members should "support appropriate reward for exceptional performance", but they should "strongly resist any payment for failure".
A Willis spokesman pointed out that its compensation awards were, in relative terms, in line with those made by competitors, namely Aon and Marsh. He stressed that there was no across-the-board pay clampdown last year, and that some individuals would have received increases.
The spokesman added: "There was no material change in salaries paid in 2010 to directors who were also directors in 2009.
"The increase in directors' salaries can be attributed to the award of shares under long-term incentive plans, which vested during the year."
We say …
● It has been a tough year for Willis. First the record FSA fine, then the exits of UK head Brendan McManus (pictured) and international boss David Margrett, and now revelations of inflation-busting awards to directors while staff endure wage austerity. What will worry shareholders even more is the near 50% drop in nine-month income compared with the same period last year.
● US-listed Willis is likely to avoid government moves to reform boardroom pay, but UK-based firms will in the future need to show much more transparency over why board-level directors are receiving compensation so far above median wage increases.