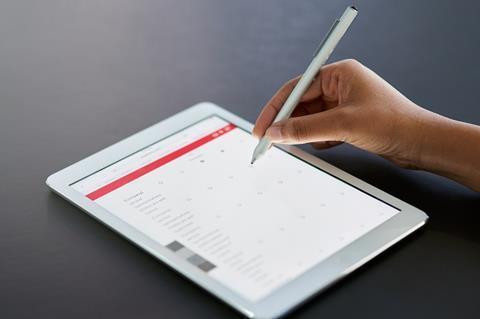 Insurance Times has launched the annual Broker Service Survey – now in its 12th year. Brokers up and down the country are keen to reveal which insurers provide the best service levels, and which areas need improvement.
Brokers are using the Insurance Times Broker Service Survey to say what they think about the service levels provided to them by their insurer partners over the last 12 months. Some brokers have already told us that service levels are improving, but that investment is continually needed to adapt and keep up with changing expectations. Pivotal to broker success is choosing the best possible insurer for the cover required. While many brokers are happy with their insurer partners, some may be looking to change insurer soon.

Here is a look at some of the comments made by brokers collected so far in the survey:
"Despite documentation issue, they are competitive and flexible."
"Reasonable service but not so good at understanding broker needs."
"Good products, poor staff, poor ethics, not partnership focused, limited concern for customers."
"Excellent e-trade Underwriters; very flexible; keen to do business. Shame traditional department cannot match this."
We are asking brokers to score their insurer partners on a range of service criteria:
• Ease of access to decision makers
• Underwriting flexibility and expertise
• Claims: fairness and speed of settlement
• Policy documentation: clarity & accuracy of wording in addition to speed of delivery
• Quality of cover
• E-trading options
• Net Promoter Score
• Future Upscaling/downscaling trade
In previous years, once the survey findings have been published, insurers have responded by:
• Taking direct action to address brokers' concerns on service levels.
• Investing in popular features, products and services - due to high broker demand.
• Responding to anonymous feedback from brokers.
Year-on-year, brokers have shown themselves increasingly ready to switch insurance partners, basing their decisions on the quality of service the insurers provide. With growing pressure on insurers to maintain broker relationships, it is ever more important for insurers to score highly in the Broker Service Survey.
The Insurance Times Broker Service Survey for commercial lines and personal lines is now open for submissions from brokers. We welcome brokers from across the UK to come forward to spotlight areas of concern and highlight those insurers who have responded vigorously and successfully to broker expectations over the last 12 months.
Brokers – make your voice heard in the 2017 Insurance Times Broker Service Survey. Visit the Insurance Times survey hub to find out more and rate your insurer partners.