German insurer's combined ratio rises two points to 94.6%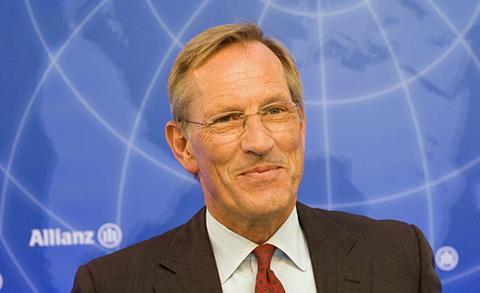 Allianz group made an operating profit of €2.9bn (£2.1bn) in the first quarter of 2015, up 4.8% on the €2.7bn it made in last year's first quarter.
The German insurance group's total revenues increased by 11.2% to €37.8bn (Q1 2014: €34bn), according to preliminary figures released this morning.
The group's non-life combined operating ratio increased by two percentage points to 94.6% (Q1 2014: 92.6%), of which 1.9 points were attributed to claims from natural catastrophes.
Allianz group chief executive Michael Diekmann (pictured) said: "Our first quarter results were a good start into 2015 and we remain confident in achieving our full-year operating profit target of €10.4bn, plus/minus €400m."
Allianz will publish its full first quarter 2015 results on 12 May.