Insurer extends Sainsbury's pet deal and plans to launch fourth mid-corporate product this month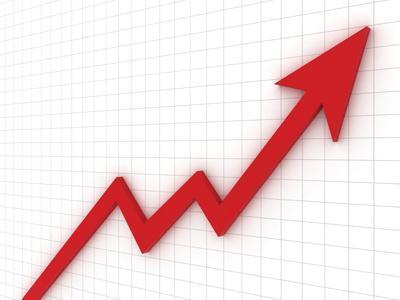 Allianz UK made an operating profit of £30m in the first quarter of 2015, up 20% on the £25m it made in the same quarter last year.
Gross written premium (GWP) increased by 5% to £555m (Q1 2014: £528m). Commercial lines GWP was almost flat at £277m (Q1 2014: £276m), while personal lines GWP grew by 10.3% to £278m (Q1 2014: £252m).
The insurer's combined operating ratio (COR) improved by 2.1 percentage points to 97.7% (Q1 2014: 99.8%).
The overall COR improvement was driven by better performance in both commercial and personal lines.
The commercial lines COR improved by 1.9 percentage points to 96.8% (Q1 2014: 98.7%).
Despite a 1.4 point improvement, the personal lines COR was still in underwriting loss territory at 101.1% (Q1 2014: 102.5%).
Allianz UK chief executive Jon Dye said: "Allianz has made a strong start towards reaching our financial goals for the year.
"Achieving 5% growth in the quarter compared to the same period last year in very challenging market conditions is a commendable performance.
"The 97.7% Combined Ratio shows we are also delivering a strong underwriting profit and the absence of any major weather losses has been helpful."
Mid-corporate growth
Dye attributed the virtually flat commercial GWP to Allianz's our trading tactics in the market which has seen competition intensify in an unsustainable manner during the quarter.
While commercial GWP was almost flat, Allianz grew its mid-corporate GWP by 13% "at premium levels we find acceptable", Dye said. Allianz announced its intention to grow in the mid-corporate sector last year.
During the first quarter Allianz has been working on its fourth mid-corporate product, which will target the professional services sector. The official launch will take place later this month.
Allianz also said it plans to grow its financial lines business were supported by the launch of its Complete Professional Indemnity product onto its own trading platform, QuoteSME, as well as Acturis.
Personal lines profitability
In personal lines, Dye said the 101.1% COR was a result of the "challenging" claims environment in personal motor as well as the investment Allianz continues to make in promoting its brand, improving its digital; capability and adding new corporate partnerships to its portfolio.
The company announced during the quarter that it had become the motor insurance partner for Verex Group, which provides affinity programmes to vehicle manufacturers such as Land Rover, Hyundai and Vauxhall.
Allianz has also extended its deal to underwrite pet insurance on behalf of Sainsbury's Bank until 2019. The companies originally signed the deal in 2013.
Allianz UK first quarter results
| | Q1 2015 | Q1 2014 | change (%) |
| --- | --- | --- | --- |
| Overall | | | |
| GWP (£m) | 555 | 528 | 5.1 |
| Operating profit (£m) | 30 | 25 | 20.0 |
| COR (%) | 97.7 | 99.8 | -2.1 |
| | | | |
| Commercial | | | |
| GWP (£m) | 277 | 276 | 0.4 |
| COR (%) | 96.8 | 98.7 | -1.9 |
| | | | |
| Retail | | | |
| GWP (£m) | 278 | 252 | 10.3 |
| COR (%) | 101.1 | 102.5 | -1.4 |