Rivals are cutting rates and broadening terms and conditions, says chief executive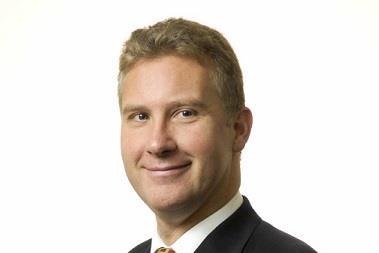 Competition rose in all areas of commercial lines in the first quarter thanks to the behaviour of a wide range of competitors, according to Allianz UK chief executive Jon Dye.
Allianz UK reported this morning that its commercial gross written premium (GWP) was almost flat in the first quarter of 2015 at £277m (Q1 2014: £276m).
The company said this was because of "trading tactics in the market which has seen competition intensify in unsustainable manner during the quarter".
Competitive intensity
Speaking to journalists about the results this morning, Dye said there had been a "change in competitive intensity" in commercial lines in the first quarter.
He commented:"What we have seen here is a pretty broad increase in the level of competition coming from lots of different quarters, with lots of different competitors increasing their appetite for commercial business in the first quarter."
He described the level of competition as "substantially higher" than it was at this time last year.
He added: "We see that pretty much across the product range as well. It is not the case that people have suddenly got very hungry for a particular class of business. There just seems to be a general increase in competitive appetite right across the piece."
Price cuts
Dye said that the competitive tactics included cutting prices and broadening terms and conditions.
Allianz plans to be a £3bn GWP business by 2018 by growing both commercial and personal lines. It wrote £2.2bn in 2014.
But Dye insisted that the company would not sacrifice underwriting profit to grow its commercial book. He said: "We still want to grow commercial, but we want to do that in circumstances where we can do that at the right level of profitability.
"We are still out there in the marketplace. But we have got to do that while still maintaining a disciplined approach to our underwriting.
"We think that the commercial combined ratio of 96.8% shows that we have managed to do that."
Mid-corporate growth
Despite flat commercial GWP overall in the first quarter of 2015, Allianz was able to grow its mid-corporate business by 13%. Dye said: "Those were cases we were pleased to write because we think the premiums were at an acceptable and sustainable level."
Allianz is poised to launch its fourth mid-market proposition – professional services – to brokers later this month.
This new product will join the existing wholesale, retail, general manufacturing and metal-working and precision engineering propositions.
Dye said: "What we are doing with these propositions is clearly setting out our stall in sectors of the market where we have a particular appetite and we believe a particular offering that brokers will appreciate. And on the strength of what has happened with the first three of those propositions I would expect professional services to go very well."