Complete PI is insurer's second e-traded product for financial services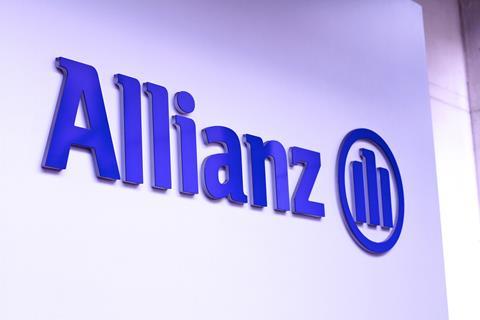 Allianz Commercial has launched a new e-traded professional indemnity product for the UK broker market.
Complete PI is specifically designed to provide PI cover for SMEs with a turnover of up to £7.5m, or £2.5m for those professions operating on a fee income basis. Allianz piloted the product over a six month period with brokers and customers.
Available on Allianz's e-trading platform QuoteSME, Complete PI covers customers for their legal liability to compensate third parties for injury, loss or damage due to a breach of duty in the conduct of their profession.
Bespoke wordings are available for a wide range of professions such as accountants, architects and management consultants, which are designed to comply with professional bodies' requirements.
Using QuoteSME, brokers will be able to quote, buy, adjust and renew in a few clicks, trade Complete PI insurance quickly and efficiently online.
A dedicated underwriting team is available to ensure flexibility and provide assistance.
In the event of a claim, Allianz is offering policyholders support from a team of financial lines experts, along with professional legal assistance from some of the industry's leading firms.
Key benefits of the new proposition include 11 different policy wordings tailored to the specific needs of industry sectors; ability to enhance and flex commission together with access to Risk Director, Allianz's free online risk management service.
Complete PI is the second e-traded product Allianz has launched for the financial lines sector, following the roll-out of Complete Directors & Officers in 2014.
Stephanie Ogden, speciality lines underwriting account manager, Allianz Commercial, said: "We have listened to brokers, through an extensive pilot period, to develop a product which is truly in line with their needs. We offer flexible trading, combining full-cycle e-trading with expert underwriting support available at the other end of the telephone.
"In addition, we provide the widest cover available, profession-specific wordings and a wealth of underwriting and claims expertise to make this a dynamic proposition."