2014 group profit drops 21% because of lower reserve releases and investment returns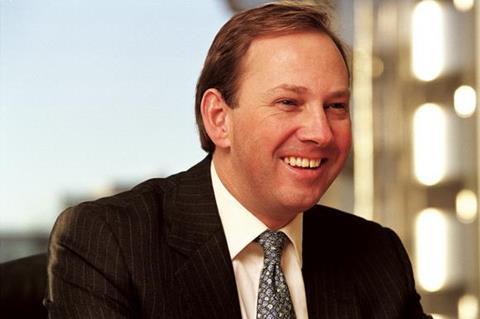 Lloyd's insurer Amlin's UK business reported a 105% combined operating ratio (COR) in 2014 because of UK flooding and large losses from its commercial motor book.
The COR was five percentage points worse than the 100% reported in 2013.
The higher COR produced an underwriting loss of £16.3m in 2014, compared with a break-even underwriting result in 2013.
The result was also hit by a small reserve strengthening of £400,000.
Amlin chief executive Charles Philipps described the UK result as "disappointing" and added: "Management are actively taking steps to address particular lines where pricing has proved inadequate."
'Third worst in 30 years'
Amlin incurred £10m of claims from the UK winter floods, which hit in the first quarter. It also suffered a string of large losses from its commercial motor account, particularly in the haulage sub-sector.
The company said: "2014 was the third worst year for large loss activity for the motor account over the last thirty years."
The loss activity pushed the claims ratio up by eight percentage points to 70% (2013: 62%). But the expense ratio fell by three points to 35% (2013: 38%).
UK gross written premium fell 3% to £325.5m (20123: £334m). This was despite rate increases of 3.3%.
Group profit down
Group-wide, Amlin's pre-tax profit fell by 21% to £258.7m in 2014 (2013: £325.7m).
The company attributed this to lower reserve releases and weaker investment returns. Reserve releases were £89.6m in 2014, down 33% from the £133.5m released in 2013.
Investment returns were down 26% to £118.5m (2013: £160.4m).
The group combined ratio increased by three percentage points to 89% (2013: 86%).
Gross written premium increased by 3.9% to £2.56bn (2013: £2.47bn). This was despite average renewal rate reductions across the book of 3.6%.
'Solid result'
Despite the lower profitability, Philipps described the 2014 result as "a solid result in a more competitive trading environment".
He added: "The strength of our franchise, underwriting expertise and ability to adapt are powerful advantages as the market evolves.
"Amlin is well positioned to take advantage of the opportunities created by the pace of change in our markets, and has an excellent track record of cross-cycle underwriting discipline. We continue to believe that we can deliver attractive returns on equity."
Join the debate in our new LinkedIn specialist discussion forums