Editor Katie Scott summarises some of the year's key challenges and what the industry may expect come 2023
This year has certainly thrown a barrage of challenges at the insurance industry.
We kicked off 2022 with the full implementation of the FCA's new pricing regulations, eliminating the practice of price walking and the loyalty penalty from the home and motor markets, as well as confirming a focus on fair value and product governance.
The onslaught of regulatory change seems set to continue into 2023 as the regulator lines up its Consumer Duty principle – this is due to come into effect from July 2023 for new and existing products or services that are open for sale or renewal.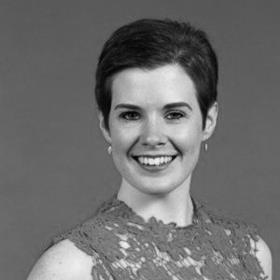 Inflation has also been a spanner in the works for the insurance industry. In February 2022, the Office for National Statistics (ONS) reported that the Consumer Prices Index (CPI) in the UK rose by 5.5% in the 12 months to January 2022.
In comparison, the CPI increased by 11.1% in the 12 months to October 2022, showing that the rate of inflation in the UK has doubled over the course of the year so far.
The ONS noted that gas and electricity prices had made the largest contribution to this uptick.
For the insurance industry, inflation has probably had the largest impact on the claims sector – raw material prices have shot up – also thanks to supply chain challenges arising from Brexit and the Covid-19 pandemic – while labour costs are also experiencing inflationary pressures, impacting the cost of repairs conducted by skilled professionals.
Although industry commentators are hopeful that this inflationary landscape will even out by this time next year, we should all buckle in for a bumpy start to 2023.
Despite the macroeconomic hurdles, the insurance industry still has a lot to celebrate – as demonstrated by our annual Insurance Times Awards, this year held on 8 December.
It has been an inspiring process reading through, shortlisting and judging entries across an array of award categories – as an industry, your firms are doing so much to mitigate the ramifications of economic stressors and you should be proud of how you have helped customers this year.
Read our coverage of the best and biggest insurance party here. Congratulations to all of this year's winners.
As we come to the end of the year, I hope you are all able to rest and recoup over the Christmas break, ready to hit 2023 full throttle.
Next year, there will be new, emerging risks to tackle – such as those linked to climate change – digital transformation developments to implement and a stronger focus on risk management will likely come to the fore.
I wish you all a very merry Christmas and I look forward to continuing to work with you in 2023.