Firm's recent move to London will boost capital flexibility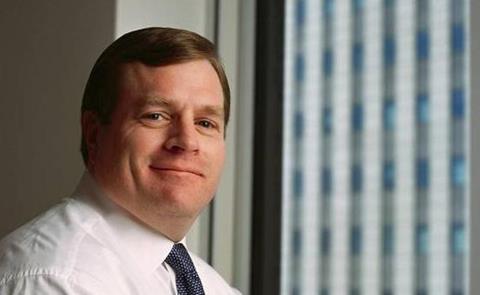 Aon is on target for a stronger second half of the year after bouncing back from a poor first quarter, hit by squeezed margins and slow growth, according to analysts.
The global broker's after-tax profit dropped 4% to $522m in the first half of 2012 (H1 2011: $503m) as revenues from commissions and fees remained flat. Net income for the second quarter fell 5% to $246m (2011: $258m).
Stifel, Nicolaus & Co analyst Meyer Shields said it was tale of two quarters. "The first quarter was very disappointing and the second quarter really addressed a lot of those concerns," he said.
"The issues were primarily on the margin side and secondly on growth. Aon had a disappointing margin in the first quarter.
"In the second quarter … it quantified the expenses that were eating into the margin and, more importantly, the expectations of improved margins were accelerated compared to what had been thought at the end of the first quarter."
Shields said that Aon's recent move to London would boost its capital flexibility, freeing up cash and enabling the firm to repatriate global earnings without incurring the additional taxes it would have had to pay in Chicago.
"Aon is explicitly positioning itself as a cash machine," he said, "and the extent that this frees up its capital capabilities I think is consistent with that approach."
Shields said that, compared to its main rivals, Aon's performance had been more volatile than Marsh's but was coming back into favour with investors, and its future was more certain than that of Willis.
Aon president and chief executive Greg Case said: "While macro conditions remain fragile globally, we continue to anticipate improved performance in the second half of the year. Our underlying performance is on track with our long-term targets."