AXA XL has transferred its EU arm – XL Insurance Company SE (XLICSE) to Dublin ahead of Brexit in a bid to avoid business disruption with its clients.
It is unknown how many staff will be moving.
Last year in October it received authorsation that it will be moving part of its workforce from the UK and its French base to Ireland.
It is the latest insurer to announce it's post-Brexit plans - following the likes of QBE, RSA, AIG, Lloyd's, Liberty and MS Amlin.
The UK is scheduled to leave the EU on 29 March.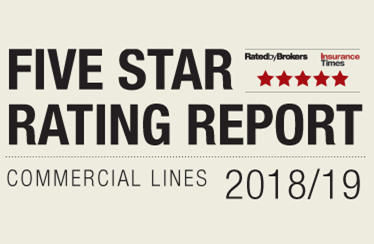 Plans
Chief executive Thomas Buberl said in a Reuters report recently that the XL division had already initiated the plans to move staff to Ireland before completion of the acquisition by AXA.
"Since the former hub is in France, we will have to take some staff from France as Irish regulators will ask functions to be handled there," said Buberl.
Dublin has been vying with Frankfurt and other major EU cities to attract financial jobs away from London ahead of Britain's planned departure.
AXA XL's chief executive, Greg Hendrick, said: "The completion of the transfer ensures that XLICSE can continue to work with clients and brokers to offer solutions for business that would otherwise potentially be disrupted by the UK leaving the EU."
XLICSE is a wholly owned subsidiary within AXA XL, a division of AXA Group, and was originally based in the UK.
It provided insurance to Europe and Asia operating through subsidiaries and third-party partners.
Hendrick continued: "Today's successful transfer is a culmination of the extraordinary efforts of my own colleagues and the diligence and expertise of those at the Central Bank of Ireland."
AXA XL's UK arm retains XL Catlin Lloyd's syndicates 2003 and 3002.
Subscribers read more
May's Brexit deal defeat means "unprecedented uncertainty" for insurance sector