The broker has long invested in promoting the value of apprenticeships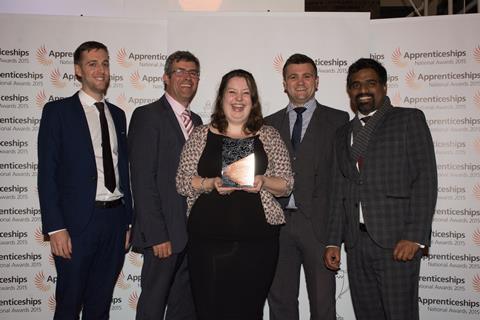 Andover-based broker Be Wiser continued its impressive association with apprenticeships, as it was awarded the Newcomer Large Apprentice Employer of the Year Award.
The award, handed out at the South East Regional Apprenticeship Awards, recognises the work the broker is doing in promoting apprenticeships.
It already hosts an in-house academy, offering school leavers three year training and employment positions, with certified qualifications at the end.
The award means that Be Wiser will be automatically placed in the National Apprenticeship Awards Final in January 2016.
Be Wiser Apprenticeship Program Manager Kelly Scanlan said, "We were absolutely delighted to have been chosen from the large number of companies shortlisted this year. We offer a diverse range of learning and development opportunities across a wide range of topics for all our apprentices."
The broker already homes over 250 apprentices and is looking to keep growing this number