Insurer director Dene Smith said new information will help network negotiate better terms for members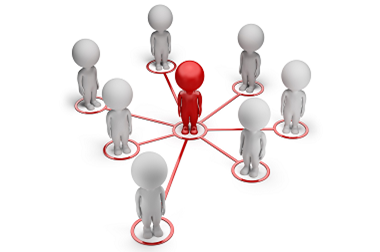 Broker Network is planning to calculate the profitability of specific classes of business that are put through its network to help it negotiate better terms for members.
Currently the network receives loss ratio performance from its insurer partners on the total book of business that it transacts with them.
It now wants to use the loss ratio information to drill down further to calculate the profitability of different classes of business and product lines.
Insurer director Dene Smith said the information would also enable the network to approach insurers to talk about setting up more schemes or to encourage insurers to place more business through the network.
22% growth
At a recent Broker Network conference Smith gave an example of how one insurer had seen a 22% growth in the personal lines business that it had put through the network last year.
But he added that the network did not have a full breakdown of which brokers or channels the different parts of the profitable business had come from.
Smith said: "We should be taking that information back to the insurer to say: 'This is where you got it from' or take it to another insurer.
"We have not used that [loss ratio information] enough over the past few years to get new products, appetite for schemes, to make sure our commission levels from insurers are correct and still of advantage to members.
"We are delivering the growth they have been asking for. Now is the time we can go out and say: 'We have proved ourselves and demonstrated our influence, we are growing, we have great loss ratios, now deliver with us in products'."
Exclusive products
The network is also planning to release more exclusive products for its members through its MGA BNU.
Following a survey with members in September and November, brokers told the network they wanted more exclusive deals on products, fewer but better quality products and a faster turnaround time in responding to quotes.
MGA Broker Network Underwriting managing director Mike Ellis said: "It does not feel like we are an exclusive MGA for network members. I am not giving you any exclusivity which you are really desperate for. Our products are not really differentiated. That is what you are looking for from the MGA."
He revealed that the network was in talks with a number of insurers over providing capacity to its commercial products. The network signed its first exclusive deal for property owners with Ageas last October.
Ellis said the MGA's selling point to insurers was that it understood how profitable the loss ratio of business it handled was and could use it to negotiate with insurers.
Since the survey with members, Ellis added that the network was also meeting more than 90% of quote deadlines requested by members.