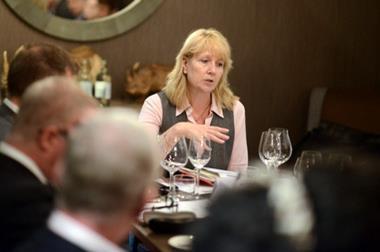 There is no "quick fix" for the increased regulation of claims management companies (CMCs), warns Carol Brady, who led the government's recent review into the industry.
Speaking at the Insurance Times Fraud Charter, Brady, a non-executive member of the Claims Management Regulation Board and chair of the Trading Standards Institute, said primary legislation will be required to tighten the governance of CMCs.
"Predominantly, we are not going to see, even with my recommendations and the government accepting them, a quick fix here," she said. "We are going to have to have primary legislation, and we are going to have to have a whole transitional period.
"It is going to be an 18 month transition to move to a new regulator. I think in that 18 months' time we will see increased activity, particularly around PPI claims, with CMCs saying 'get your claim in now before you're not able to'."
One of the key recommendations of Brady's review is to move claims regulation from the Ministry of Justice to the Financial Conduct Authority (FCA).
A full roundup of Brady's comments on the government-commissioned review of CMCs will appear in the next edition of Insurance Times.