Cash for crash fraudster caught after witness recognised him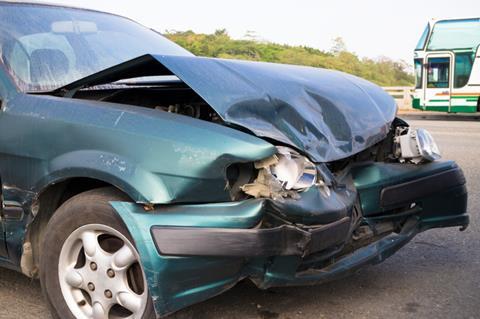 A motor trader who tried to claim almost £10,000 for a staged cash for crash accident has been sentenced to 20 months in prison.
Fazal Khan from Birmingham stopped suddenly when rounding a corner, causing the driver behind to crash into him.
The other driver grew suspicious after a passerby recognised Khan and claimed that he had been involved in a similar accident a few months previously. The witness also claimed that Khan had used a different name following their accident.
Khan was found guilty of fraud and conspiracy to commit fraud at Worcester Crown Court. He was sentenced to 20 months in prison.
Judith Waterhouse, head of commercial property claims, AXA Insurance, said: "We have always maintained that fraudsters should be prosecuted to the full extent of the law and we were pleased to see a custodial sentence handed out in this case.
"As well as the good work of the police and our fraud investigators, we would like to thank the witness in this case who spotted Mr Khan after he was involved in a similar incident with him.
"We hope that the court continues to take a strict line against cash for crash fraudsters to deter others from trying to submit false claims"