COR rises 6.4 points to 106.9% as GWP drops 18%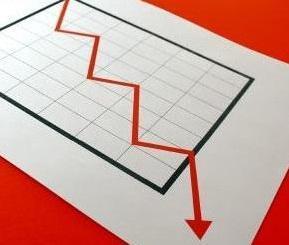 Co-op's general insurance business made a loss before tax of £6.8m in 2014, compared with a profit of £33.6m in 2013.
The combined operating ratio (COR) at the home and motor insurer jumped by 6.4 percentage points to 106.9% (2013: 100.5%), mainly caused by a 9.1 jump in the expense ratio.
Gross written premium fell 17.6% to £365.2m (2013: £443.6m) as rates fell in both motor and home business and the company made "a conscious decision to exit low-profit areas".
The company also suffered a 42% drop in investment return to £23.6m (2013: £40.9m).
Co-op general insurance chief executive Mark Summerfield said: "Whilst 2014 was a challenging year for us and the industry, we have developed a compelling strategy to take our general insurance business forward over the next three to five years.
"The warmth of feeling that consumers have for us is testament to the strength of our brand. For members of The Co-operative Group we want to be the go to insurer – giving them a better deal by making better use of our data combined with improved underwriting capability.
"Through focus on our customers, improving our data analysis capabilities and the development of key distribution partnership we will deliver the transformation needed in our insurance business. This will be delivered by a first class management team backed by an experienced insurance board."
Home and motor
Co-op's home insurance business remained profitable, making an operating profit of £23.2m in 2014. But this was down 29% on the £32.7m operating profit made in 2013.
The insurer said in its annual report: "The home portfolio continues to be profitable, albeit impacted by reduced sales volumes, and the claims ratio has increased back to more normal levels following the unusually good experience in 2013."
The motor business swung to a £22.1m operating loss in 2014 from a £13.5m profit in 2013. The company said: "Actions to improve risk selection and pricing capability in the motor portfolio drove a reduction in the loss ratio, but overall profitability fell as a consequence of reduced sales volumes."
COR breakdown
Co-op's general insurance loss ratio improved by 2.7 points to 66.7% (2013: 69.4%). But the expense ratio increased by 9.1 points to 40.2% (2013: 31.1%).
The company said this reflected "lower premium income against a cost base that can only be reduced following technological investment."
Challenging conditions
The Co-op said it expected further challenges ahead. The company said in its annual report: "Market conditions will remain challenging over the next 12 to 18 months, even if motor premiums continue their modest upturn.
"Home pricing is expected to remain weak over at least the first half of 2015.
"Investment returns are forecast to be subdued for some time, as interest rates remain low.
"We will continue to execute our strategy to transform Co-operative Insurance, leveraging its three competitive advantages and a new technology platform from 2016."