But IFB is still finding new organised fraud scam at rate of more than one every single working day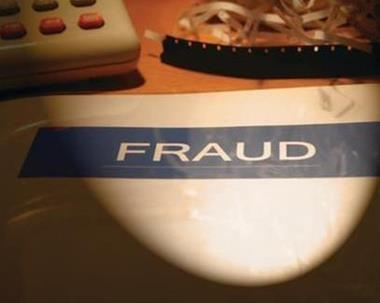 The cost of crash for cash scams has fallen by 14.3% (£60m) over the past three years to £336m from £392, figures released today by the Insurance Fraud Bureau (IFB) show.
IFB director Ben fletcher welcomed the news, but said that the industry needed to develop its fraud-fighting measures at the pace that fraudsters were evolving into other types of motor fraud.
In recent months, the IFB has increased investigations in other lines of organised insurance fraud.
Fletcher said: "[The reduction in crash for cash] is illustrative of the fact that when the industry identifies a problem and does work together collaboratively, it can make a dent in it and have successes working together, where they could not necessarily have had working in isolation.
"But as tremendous as a £60m reduction is, to give some context we still find a new organised fraud scam at the rate of more than one every single working day, so it is still a big problem."
The IFB has also seen an increase in other types of motor fraud, including 'slip and trips', noise-induced hearing loss and household property claims.
The scams it is looking at are increasingly connected to gangs, who try to steal data and convince people to make claims that don't exist.
Fletcher said the findings tied in with the future strategy review that the IFB has undertaken with the industry to decide which types of fraud it should focus on.
While motor will remain a large part of the IFB's focus, Fletcher said the industry recognised that liability and property were two of the next biggest areas by value and volume. Pet and travel have also been pointed out as problematic areas by the industry.
He added: "Fraudsters are innovative, clever and well connected. They can share information really quickly. Fraudsters can and will change tact far more quickly than insurers are currently able to.
"The challenge for the industry moving forward is how we make our fraud controls flexible enough to deal with the changing threats."
The IFB will reveal the full details of its future strategy, following its meeting with the General Insurance Council on 26 November 2015, which will identify the potential return on investment in evolving the IFB and the time-scales and cost of delivery.
The Bureau is currently investigating over 135 operations into organised motor fraud, typically 'crash for cash' motor fraud, valued in excess of £125m.