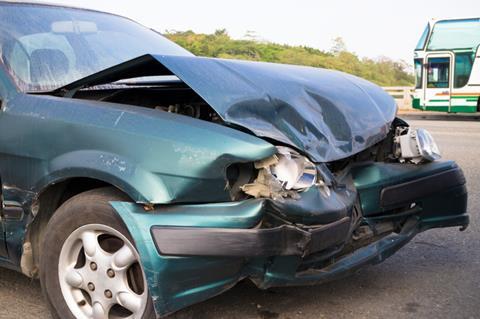 Two men have been sentenced after they were spotted by a member of the public staging a car crash in Keighley, West Yorkshire.
Luke Gaughan and Sam Borbely, both 25, staged the crash in the early hours of 15 November 2014 near Keighley. Borbely parked his Peugeot 206 in the road and got out of the car, before Gaughan then drove into it a number of times in his Vauxhall Corsa. They drove the damaged vehicles to a nearby car park, where they'd parked another vehicle to get home.
However, a member of the public saw the pair acting suspiciously and called the police. A local officer from West Yorkshire Police attended and found the men who admitted to him that they'd staged the accident.
The two men contacted their insurers in the following days with the false story that they were both driving in the area. Although Borberly didn't try to claim for any money for damage to his own vehicle, Gaughan claimed for damage to his car.
West Yorkshire Police alerted Borbely's insurer, Insure the Box to the potential scam. Insure The Box confronted Borberly who admitted that the accident was staged, although Gaughan maintained his story to try and pursue the claim.
The claim was refused, but Gaughan then tried to claim against his own policy with Aviva, which referred the pair to the Insurance Fraud Enforcement Department.
IFED detective constable Gary Kearly said: "This was a brazen attempt by Borbely and Gaughan to defraud their insurers and get their vehicles repaired or replaced at their expense. Even when they were effectively caught in the act, it still didn't put them off pursuing the claim."
Gaughan and Borbely both pleaded guilty to conspiracy to defraud and were sentenced at Bradford Crown Court to four months' imprisonment, suspended for 12 months.
Gaughan was ordered to pay back £1,280 to insurers and Borbely was ordered to carry out 100 hours of unpaid work.