Discount rate hit affected insurance group's loss and solvency ratios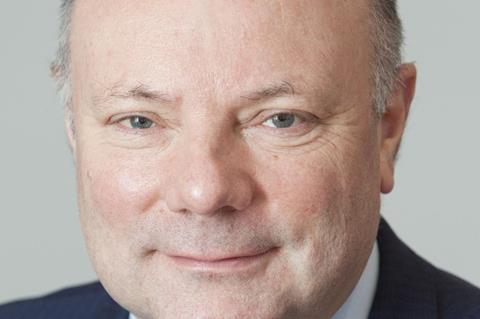 Hastings reported a 5% increase in adjusted operating profit in 2016 despite taking a £20m hit from the cut in the personal injury discount rate to -0.75% from 2.5%.
The insurance and broking group made an adjusted operating profit of £132.1m in 2016, up from 2015's £126.1m.
Without the discount rate hit, the operating profit would have jumped 21% to £152.1m.
Like other motor insurers, Hastings had to add to reserves to account for the 3.25 percentage point cut in the discount rate, announced by Lord Chancellor Elizabeth Truss on Monday. This resulted in a one-off pre-tax expense of £20m for Hastings.
The discount rate hit added four percentage points to Hastings's loss ratio, pushing it to 77.7% (2015: 75.4%). However the combined operating ratio remained flat at 91.3% thanks to a 2.3 point drop in the expense ratio to 13.6% (2015: 15.9%).
The discount rate cut was also the main reason for a drop in Hastings's Solvency II coverage ratio to 140% in 2016 from 156% in 2015. Without the discount rate hit and an expected £4m dividend, the solvency coverage ratio would have been 158% for 2016.
Rapid growth
Hastings continued to grow rapidly. Gross written premiums jumped by 25 % to £769m (2015: £614.9m) and the company's share of the UK private car insurance market grew to 6.5% from 5.8%.
Customer numbers increased by 15% to 2.35 million (2015: 2.04 million).
Profit after tax jumped to £78.4m from £2.3m, mainly because the company had to pay costs for its initial public offering (IPO) and refinancing in 2015.
New targets
Hastings chief executive Gary Hoffman said: "2016 was another year of profitable growth and delivering on our IPO promises."
He added: "When we floated in 2015 we set ourselves four ambitious targets and I'm pleased to say that through the hard work, expertise, dedication and support of our 2,680 colleagues, we are on track to meet or beat each of them.
"As a result, we have set ourselves updated targets through to 2019 which are equally ambitious, and which emphasise the confidence we have in the further potential of the business to continue to deliver superior returns. I am very proud to be part of the team that has delivered another successful year for Hastings."
Having reduced its debt leverage to 1.9 times profits, the company is aiming to cut the ratio to 1 times by some point during 2019. It is also planning to grow to 3 million customers by 2019, though not at the expense of profitability.
The company will continue to target a loss ratio of between 75% and 79% and pay between 50% and 60% of adjusted profits to shareholders as dividends.