RSA and Zurich around £400m off each other in valuation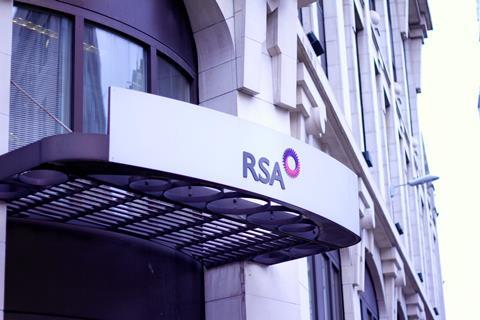 Zurich has recruited specialist adviser Evercore to work alongside Morgan Stanley to help salvage a deal for RSA, according to reports.
Bankers working on both sides remain far apart on price, with RSA said to be wanting a deal closer to 600p and Zurich only willing to pay a maximum of 530p, meaning they are around £400m apart on valuation, the FT says. The current share price is 509p.
There are now just five days to go before Zurich has to submit a bid under Takeover Panel rules, meaning RSA might need to extend the deadline or Zurich could pull out, the FT says.
Chief executive Martin Senn is likely to be aware of a survey of shareholders by Bernstein. Shareholders surveryed revealed they were against the deal unless RSA could be bagged on the cheap.
Zurich has $3bn's worth of money spare burning a hole in its pocket, but the Swiss insurer is wary of RSA trying to force up the price.
Equally, RSA believes that it has done much to clean up the business and the work in progress can only get better.
One factor that Zurich will consider is the state of RSA's UK private motor book.
RSA pulled out of private motor broking earlier this month after racking up a poor combined ratio of 113.6%.
Private motor broker is worth £65m and is just 7% of the RSA private motor portfolio.
The state of the rest of the private motor book, including MoreThan, remains unclear.
Zurich would have to sell RSA private motor or face the challenging prospect of combining it with its own UK private motor business.
After years of cost-cutting and corrective pricing action to weed out unprofitable business, Zurich has outsourced much of its private motor business to Endsleigh and Broker Direct.