Three months after leaving Powerplace, the founder of Coverzones is set to tackle the online SME market place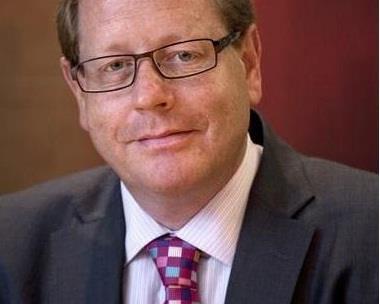 Former Powerplace chief executive Simon Ball today talked about his ambitious plans for his new e-commerce business for brokers, called Quotall.
Quotall will allow brokers to host their own e-commerce websites for their broking business, which will provide quotes to customers.
Ball said he used the assets acquired from Coverzones, the online trading platform he founded which went into administration in 2010, to help start up Quotall.
He intended to launch Quotall after the Coverzones administration, but he took over as Powerplace chief executive for eight months.
His departure in February has allowed him to take up the reins again.
Ball said: "One of the things I'm hugely grateful for was that at Towergate I spent a lot of time speaking to brokers. And the most common conversation we had was always around quotes and buying online for commercial lines insurance. It came up every time I met a broker.
"What they wanted was something that allowed brokers to trade online, while allowing them to do what they're good at, which is giving personal service, giving advice, giving local service and working with business communities.
Ball doesn't see any direct competitor to Quotall, which is a hosted web-service that is optimised to drive high volumes of traffic. Crucially, the model aims to give brokers the ability to offer an integrated online/offline service, he says.
"What we're doing is offering brokers a new online platform, allowing them to personalise the colour schemes and put their own images and logos up and so on. So when a customer searches for a local broker they find a smart looking website that's being hosted on our platform and can provide quotes. At the moment, a lot of regional brokers' sites look like their son has built it in his bedroom.
"Once the online quotes have been generated, the broker receives an email informing them that there's interest and passes on the customer details and if they haven't committed to buying, then the broker can get in touch with them personally.
"From our end we'll be providing advice and support for brokers on how to develop their web-presence and we'll be running various workshops to give them the skills to drive traffic to their businesses."