Sponsored content: Mark Read, head of data breach solutions at TransUnion in the UK, discusses the critical importance of cyber insurance for mitigating increasingly common attacks
With the proliferation of digital devices and new technologies, the potential risk of sensitive customer information falling into the wrong hands is high. Therefore, being aware of the threats and knowing how to respond is crucial.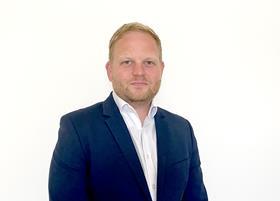 TransUnion's research shows 47% of organisations in the UK are particularly concerned about phishing attempts, while 36% see the rise of hybrid and remote working as a key future data breach risk.
The insurance industry has a critical role to play here in helping organisations mitigate the impact of cyber incidents through tailored policies and services.
Understanding cyber
Cyber insurance policies can cover business interruption and provide response hotlines as well as technical and legal support.
They also often provide coverage for financial losses and the funds required to quickly repair the damage to technical infrastructure that can result from a data breach, offering businesses an important safety net to help them weather potential storms.
With organisations facing more threats than ever, it's no surprise that the cyber insurance market is expected to grow in the years ahead.
Predictions show the global cyber insurance market will increase from a value just under £6bn in gross written premium to around £17bn by 2025.
However, challenges exist in the form of product complexities and rising loss costs. The latter has been a contributing factor in the increased cost of cyber insurance premiums – which grew 94% between 2019 and 2022.

An integrated approach
Following a breach, technology also has a key role to play in the long-term response, beyond the initial costs or damage incurred. For example, comprehensive cyber insurance policies can sometimes also cover access to IT forensic specialists, which can allow for a data recovery and thorough examination of the network to prevent future internet-based risk.
Additionally, data-driven technological solutions that help protect customer information, such as TransUnion's TrueIdentity, allow businesses to provide credit and dark web monitoring as well as credit alerts for individuals. This helps to give greater peace of mind to consumers, who are then able to keep a close eye on credit information and quickly spot anything suspicious.
At TransUnion, we believe that a strong response to a data breach requires a combination of robust cyber insurance policies, expert risk management and consulting services.
By working with our clients to implement a comprehensive approach to data security, we can help businesses protect their most valuable asset – their customers' trust.
To find out more about how TransUnion's Data Breach Support Service can help organisations be better prepared for a data breach and protect consumers, click here.