Eileen Potter, solution marketing manager, insurance, at ABBYY, talks about how the use of automation technology could drive major cost savings for the insurance industry and let businesses create a better experience for customers
According to a recent survey by market research fi rm Forrester, one in four insurers say increasing the use of artificial intelligence (AI) and machine learning (ML) are top technology and digital transformation initiatives for their firms in 2021.
While these technologies are getting more attention in the insurance industry, many providers still struggle to prioritise digital transformation projects and adopt the right technology.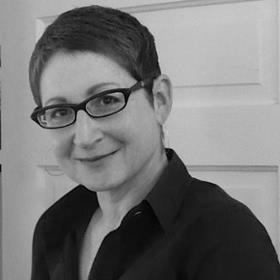 Start by optimising processes with process intelligence
To overcome the struggle with identifying the best opportunities for automation and improve the customer experience (CX), insurers need to better understand their current document driven processes.
Process improvement can be a complex journey on many levels, from siloed technology stacks, business operations and financial considerations, to the people involved with the processes. Process intelligence can give insurers a deeper, more holistic view of how their processes work. It also helps empower the people who interact with them, including underwriters, adjusters, agents and brokers.
Automating areas that directly impact CX, like claims processes, should be a top priority. For example, claims processing operations are built on a complex web of interconnected processes.
To reduce operating expenses and mitigate damages, insurers need to understand the details of how effectively they're managing their claims processing operations. The goal is to achieve a more 'hands-free' claims process.
Break through legacy systems and consider low or no code technology
Many organisations, including in the insurance industry, are moving away from paper-based, manual processes that are expensive to store and manage. In fact, it's estimated that an organisation could save 53 cents on every document issued electronically versus paper.
Many organisations are to replace outdated legacy systems with a low code no code (LCNC) approach. LCNC platforms are easy to use and provide the agility and speed to change, adapt and create applications to accelerate deployment and can help insurers to ultimately increase process efficiency and improve CX.
The use of this technology has risen on the insurance agenda – it requires minimum coding and there's little investment in setup, deployment or training.
LCNC technology enables insurers to quickly build applications that replace manual processes, such as inputting data into spreadsheets or sending emails, and is especially helpful in building applications that augment processes between disparate systems.
It also allows changes to applications and processes in days or weeks – a remarkable improvement compared with traditional coding or a rip-and-replace approach that can take months or even years. Large, established insurers are finding that LCNC can help their organisations stay agile in today's highly competitive market.
Evaluating the ROI of automation: where to start
Automation through technology like LCNC platforms and process intelligence can speed up processes and reduce the time employees spend on mundane tasks, but what areas provide a promising financial return from implementing these technologies?
According to an Autonomous NEXT research report shared by consultants Business Insider Intelligence, automation efforts could drive cost savings of $390bn (£280bn) across insurers' front, middle and back offi ces by 2030, further showing how leveraging these technologies is becoming essential for insurance companies.

In a recent discussion with a Forrester analyst, I discussed a few promising areas to consider, including automating workflows for agents and brokers. By speeding up processes like agent licensing, credential management and customer interactions, insurers can free up time to focus more on engaging customers and improving their experience.
Claims management is another promising area. Claims can be complex, with several hands in the bucket that can lead to more inefficiencies and even major claim leakage. A comprehensive digital ecosystem can provide more personalised and effective communications with policyholders how and when they want, as well as reduce leakage and errors.
It's up to insurers to reimagine their processes, adopt the right technology for their business goals and adapt to the continuously evolving digital first environment.