Artificial intelligence skills could help empower staff
Around 88% of UK insurance staff waste eight hours per week trying to understand data in documents, according to research by global digital intelligence firm Abbyy.
In addition, 74% of UK insurance staff find data in documents increasingly difficult to access. In turn, this causes delays in completing the process (48%), more manual handling of the document and overall process (44%) and creates bad customer experiences (33%).
Abbyy's research suggested that artificial intelligence (AI) skills could help here, according to 53% of respondents.
The digital intelligence company also revealed that 44% of staff lose one full day of productivity per week searching for documents to help serve customers effectively.
Neil Murphy, Abbyy's vice-president and head of global business development, said: "The last 18 months have seen UK employees knee-deep in manual work and broken processes and the effects of this has made headlines time and again – therefore, it should come as no shock that this frustration is contributing to the 'great resignation'.
"The daily drag of documents will require technology such as AI skills to empower employees in order to retain them in the long run."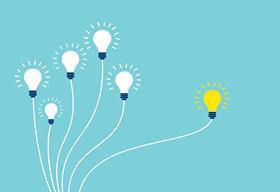 Born digital
The research, sponsored by Abbyy, was conducted by Sapio Research in September and October 2021. It surveyed 5,025 office workers across the UK, US, France, Germany and Japan who worked in organisations with more than 500 employees.
It revealed that respondents believe AI skills software helps to make jobs easier (48%), supports faster and better decision-making (33%) and improves the customer experience (30%).
In addition, respondents think AI skills could reduce costs for the organisation (41%), allow firms to be more responsive to customers (22%) and help to empower or upskill employees (22%).
Weronika Niemczyk, Abbyy's chief people officer, said: "There is no escaping the use of documents no matter the type of business that people work in, even when they are born digital.
"In this era of employees increasingly leaving employers who don't offer the conditions, tools and support they expect, it is important to upskill and augment workers with AI capabilities, especially when working with company assets such as documents.
"AI skills for documents deliver cost savings, not just in terms of speed of processes and a reduction in errors, but [it] also alleviates the need for additional staff. As a result, happier, more engaged employees have more time to dedicate to the tasks that matter – delivering superior customer experiences and creative problem solving."
For example, in terms of AI adoption, the research found that 72% of respondents would be willing to use no code drag and drop AI skills that understand the content and context of documents to reduce errors and increase efficiency.
Meanwhile 43% said this would allow them to work on more fulfilling, creative tasks rather than focusing on manual data entry.
Lastly, 31% of office staff agreed that document AI skills would upskill and empower them - 36% thought this would help them to make better decisions faster and 33% thought this would enable them to be responsive to customers' needs.