With the first round of new regulations aimed at ending price walking set to take effect at the end of September, Pearson Ham director Stephen Kennedy answers questions on what the changes will mean
The FCA's new pricing rules are due to be introduced at the end of September. Has there been enough time for brokers and insurers to embrace these?
The FCA is concerned that not all insurers are compliant with existing regulations and are keen to address this, as well as ensuring the new changes are fully implemented. Although it's been challenging, I believe most providers will have the new measures, relating to appropriate governance and adherence reporting, in place for September.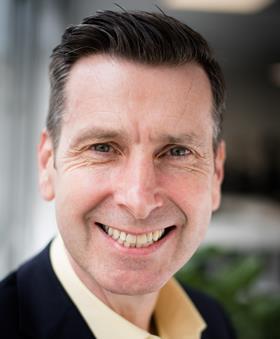 The pricing remedies due to be implemented in January require more work, both in developing the right strategy and updating systems to deliver a combined pricing approach. This is a fundamental change in the way the industry prices - the right approach very much depends on how the rest of the market responds.
The new rules fixate on 'value'. How might this help or hinder the insurance market?
Insurance can be viewed as a distress purchase and a product that customers never want to use. Policies focused solely on cover don't necessarily represent tangible value to most customers. A new definition of 'value' could help improve the image of insurance products, providing more than just peace of mind in the event of a claim needing to be made.
The FCA has suggested that future competition could be driven by factors other than price, such as product features and service levels. We are likely to see more innovation in the industry to attract and retain the best customers.
Premium finance is set to be classed as an add-on. What are the benefits and disadvantages of this?
Premium finance has long been treated as an add-on by insurers and brokers, providing a significant revenue stream and greatly influencing expected customer value. Price comparison site journeys have already changed, enabling customers to select payment type to re-rank prices, along with other ancillary product preferences.
It's right that customers are able to make informed decisions based on the overall proposition rather than core premium alone. With premium finance, there are considerations of fairness as well as factors linked to affordability - greater clarity for customers can only be a good thing.
The new rules require firms to offer a renewal price no higher than the equivalent new business price to that customer. How might this impact market competition?
Insurance providers will continue to compete on price, by far the biggest driver of customer choice, and the price comparison market is not going away. The FCA pricing remedies, combined with an increase in claims frequency as Covid-19 restrictions are lifted and rising costs of parts and repairs, mean market prices will inevitably have to go up.
Over the past 18 months we have observed prices falling to unsustainable levels. A period of price rebalancing once the FCA changes go live is likely to be followed by a return to normal trading. However, this is not a short-term effect. Changes in customer behaviour and subsequent impacts on market demand and retention rates will have to be factored into lifetime value assumptions. But I would expect price competition in the market to remain strong.

How can the insurance industry make sure they are prepared for the next phase of FCA pricing rules?
The biggest question being faced is how to address price setting in an environment where renewal prices have to mirror new business. There are a number of potential strategies, the success of which will depend on how competitors respond to the new regulations.
A comprehensive understanding of how the new rules would impact a business in isolation should be overlaid with potential market response scenarios.
A well thought-out acquisition and retention strategy based on this should then inform updated, combined price optimisation. However, flexibility is crucial and providers will need to monitor market price movements as frequently as possible and be able to react when necessary.