Regulator hands down its biggest-ever PPI fine for 'serious failings' in complaints handling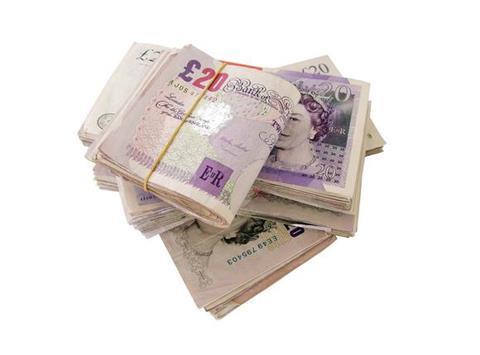 The FCA has fined Clydesdale bank £20.7m for "serious failings" in its complaints handling processes for payment protection insurance (PPI) claims.
The fine was so large because the FCA found that Clydesdale had provided "false information" to the Financial Ombudsman Service (FOS) about PPI policies.
The regulator said it is the largest fine it has ever imposed relating to PPI.
Clydesdale agreed to settle at an early stage of the investigation, qualifying it for a 30% discount.
Had it not done so, the bank would have been slapped with a £29.5m fine.
Clydesdale will be reviewing all PPI complaints handled prior to August 2014 and offering redress to any customers impacted by these failings.
'False information'
In mid-2011 Clydesdale implemented "inappropriate policies", which meant that its PPI complaint handlers were not taking into account all relevant documents when deciding how to deal with complaints, the FCA said.
In addition, between May 2012 and June 2013, the FCA said Clydesdale provided "false information" to the FOS in response to requests for evidence of the records Clydesdale held on PPI policies sold to individual customers.
A team within Clydesdale's PPI complaint handling operation altered certain system print-outs in a small number of cases to make it look as if the bank held no relevant documents, and deleted all PPI information from a separate print-out listing the products sold to the customer.
These practices were not known to or authorised by Clydesdale's PPI leadership team or more senior management, the FCA said.
Of the 126,600 PPI complaints decided between May 2011 and July 2013, up to 42,200 may have been rejected unfairly and up to 50,900 upheld complaints may have resulted in inadequate redress for customers.
The bank's policies meant that, for PPI complaints about loans and mortgages which had been repaid more than seven years before the date of the complaint, Clydesdale's complaint handlers would not search for any documents on the basis that they fell outside Clydesdale's seven year document retention period.
This was despite the fact that, in a small percentage of cases, relevant documents had not been destroyed and were still readily available.
When calculating redress for credit card PPI complaints, handlers ignored those credit card statements that Clydesdale held for the period before the year 2000.
The FCA also found that complaint handlers were failing to identify cases where the PPI policy sold was unsuitable for the customer, and found deficiencies in the training and monitoring of complaint handlers.
'Unacceptable' failings
FCA acting director of enforcement and market oversight Georgina Philippou said: "Clydesdale's failings were unacceptable and fell well below the standard the FCA expects.
"The fact that Clydesdale misled the Financial Ombudsman by providing false information about the information it held is particularly serious and this is reflected in the size of the fine.
"We have been very clear about how firms should treat customers who may have been mis-sold PPI. In ignoring documents it held which were relevant to its customers' complaints, Clydesdale failed to treat its customers fairly."