The Civil Justice Council has published its recommendations for fixed costs for hearing loss cases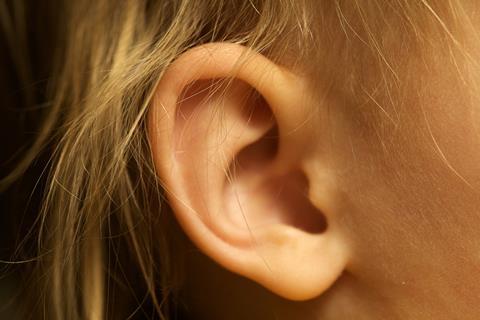 A framework of fixed legal costs for noise induced hearing loss (NIHL) claims has been proposed.
The table of costs for pre- and post-litigation settlement has been put together by the Civil Justice Council working party in a set of recommendations for the treatment of NIHL cases.
Master of the Rolls and chairman of the CJC Sir Terence Etherton said he has written to the Lord Chancellor to ask for the recommendations to be included in the Justice Department's forthcoming review of fixed costs.
Etherton said the proposals "go beyond fixed costs with a number of proposals to streamline the processes for such claims and encourage earlier settlement or resolution of cases".
The document proposes restricting fixed costs to cases that can be fast tracked, which it said comprise the majority of cases.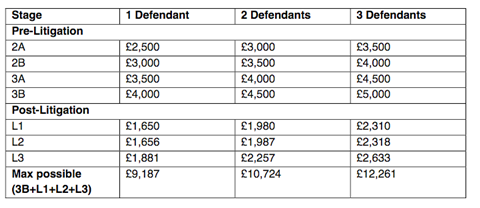 The CJC's recommendations for fixed costs: Stage 1 – up to and including the letter of claim; Stage 2 – cases where liability is admitted; Stage 3 – liability not admitted; Stage 2A/3A – represent cases where papers have not been prepared to issue proceedings; Stage 2B/3B – contain an additional allowance for the cost of preparing papers to issue where incurred.
"A lot of work has gone into agreeing a practicable system which does not compromise access to justice for anyone with a genuine claim for noise-induced hearing loss," said Brett Dixon, president of the Association of Personal Injury Lawyers.
But he cautioned that the government should follow the report's other recommendations for improving the system, such as early disclosure of audiograms and a new form for a letter of claim.
"The Government must recognise that fixed costs are only workable if applied in conjunction with the various improvements identified by the working group," he said.
"The proposals we came up with will cover a significant majority of NIHL claims," said Andrew Parker, partner at law firm DAC Beachcroft, who led the team that compiled the report.
"The fixed costs which we've put forward were agreed by all sides as a fair outcome and, together with changes we also suggested such as requiring claimants to provide more detailed letters of claim that include an audiogram from an accredited audiologist, should see a real improvement in how NIHL claims are handled."
NIHL claim numbers rose dramatically between 2010 and 2015, reaching over 87,000 in early 2015.
The report was the product of a working party of specialists, comprising defendant and claimant lawyers, insurers, barristers and a judge.