Programme was 'significantly oversubscribed', says chief executive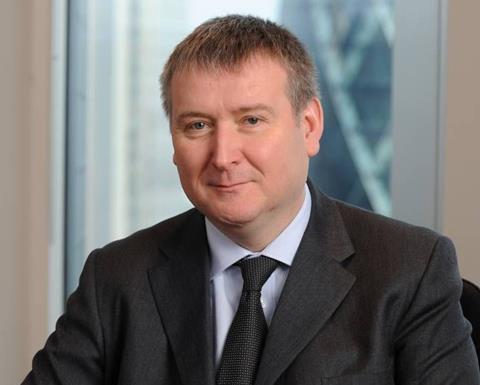 Flood Re has completed the purchase of its £2.1bn reinsurance programme.
The completion of the deal follows the conclusion of the first phase in November last year, in which the affordable flood insurance scheme secured £1.29bn of cover from some of the industry's leading reinsurers, including market leaders Munich Re and Swiss Re.
In the second phase, Flood Re said that 45 companies offered cover, of which 38 ultimately took a place on the programme.
Flood Re chief executive Brendan McCafferty (pictured) said: "Securing £2.1 billion in annual protection is an important milestone towards Flood Re being ready to accept policies for flood risk households.
"The reinsurance programme has been significantly oversubscribed and we are pleased by the strong demand from the reinsurance market. This is an innovative solution that demonstrates the thought leadership only found in the UK insurance industry.
"Although the reinsurance process has now been completed on time and ahead of planned budget, there is still a lot of work to be done. We are testing our systems with insurers to ensure they work effectively and will also continue to work closely with the financial regulators to obtain the authorisation we need to operate."
The reinsurance buying process was conducted with the assistance of reinsurance broker Guy Carpenter.
Head of Guy Carpenter's property solutions group Charles Whitmore said: "The reinsurance market has proved incredibly supportive of Flood Re from the outset, acknowledging both the opportunity and the level of professionalism running through the whole process.
"As a result the final placement was relatively straightforward with the world's largest reinsurers providing the majority of the capacity."
In addition to its reinsurance programme, Flood Re has two sources of funding: a £180m levy on all home policyholders and the premiums insurers pay to get coverage from the scheme.
Flood Re is expected to go live in April this year. It is awaiting approval from the FCA and PRA.