Canaccord scraps buy recommendation and calls for a financial health check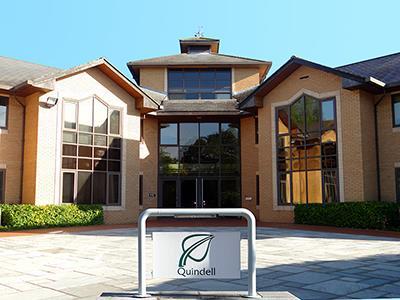 Quindell's share price fell 9% today as former house stock broker Canaccord raised concerns over cashflow.
In a hard-hitting note, Canaccord, which was Quindell's biggest supporter as house broker before a shock resignation last month, concluded there was 'uncertainity on the future direction of the business'.
The London-based broker was unclear over whether Quindell would hit its cashflow targets of £30m to £40m in the second half of this year and £100m in the first half of next year.
As a result, it scrapped its buy recommendation and placed the rating under review.
Canaccord called for an immediate business review to test value of assets, revenue projections, strength of working capital and group structure.
In particular, it flagged up Quindell's projections over making big money on deafness claims as something that needed to be looked at again.
However, the immediate task of management should be to 'stabalise the business and limit attrition among customers and employees'.
Founder Rob Terry remains onboard as a consultant to the business. He quit as chairman this month after being forced to clarify his role in a murky share deal where he proclaimed to be buying Quindell shares, when he was effectively selling them.
The goodwill around his acquistions make up a large proportion of assets on the Quindell balance sheet.
In 2002, his previous business, the Innovation Group, suffered a £350m writedown on the value of technology-and software businesses and a collapse in profits.