Lemma is the third insurer to collapse in recent years, leaving UK policyholders in limbo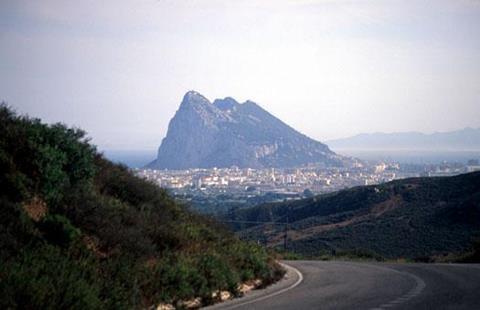 Revelations of two major insurer collapses in Gibraltar have rocked the market in recent weeks. Insurance Times revealed the details behind Lemma Europe Insurance Company's downfall and this week another, Hill Insurance, went bust.
Both insurers were thinly capitalised, bringing the role the Gibraltar regulator, the Financial Services Commission (FSC) is playing in policing these firms into question.
It's just three years since another Gibraltar-based insurer, Aldgate, went under. More UK policyholders have been left in limbo and brokers are busy picking up the pieces.
Below, Insurance Times takes a closer look at the downfall of the these insurers.
But first, lets take a closer look at the regulations allowing these firms to passport business into the UK market.
Guidance notes released by the FSC for Gibraltar insurers say that the conclusion reached by the UK Government, following a review of the supervisory activities of the FSC, that Gibraltar's supervisory regime for insurance matches standards of supervision in the UK opened the way for Gibraltar insurers to take advantage of the "single passport" for insurance established by the third insurance directives.
In a nutshell, this means that Gibraltar insurers need approval only from the Commissioner of Insurance if they wish to open a branch in an EEA State. However they do not need to obtain approval from the state in which the branch is to be established although they do need to comply with any provisions of the law of the state which are in the interests of the "general good". Gibraltar insurers are also told to notify the commissioner if they wish to provide insurance services in EEA States. The commissioner will have sole supervisory responsibility for future prudential supervision of the EEA branch or services business of Gibraltar insurers.
Lemma liquidation brings Gibraltar regulator under fire
SRA wipes hands clean of Lemma collapse
The Gibraltar regulator has come under fire after Lemma collapsed last month and became the Rock's third insurer to go bust in recent years.
Lemma Europe Insurance Company froze claims payments and then went into liquidation after running into financial difficulties.
The collapse has left many UK policyholders in limbo, wondering if anything can be salvaged from the wreckage of the company to pay their claims or whether they will have to call on the Financial Services Compensation Scheme (FSCS).
Lemma underwrote a range of products, including liability, marine, bloodstock and householders.
It was the sixth largest solicitors' professional indemnity insurer in the UK in 2010, writing £6.24m premium income.
Reaction from brokers
Gibraltar's regulator, the Financial Services Commission (FSC), vowed to do everything it could to protect policyholders. But that wasn't enough to placate irate brokers and managing general agency bosses in the UK.
They remember the collapse of Gibraltar-based Aldgate Insurance Company in 2009. And only last month, Hill Insurance Company stopped trading after it was found to have absolutely no capital backing.
Beech Underwriting managing director Geoff Stillwell believes the FSC should have stepped in earlier on companies like Lemma and Aldgate.
"[Lemma] is not the first one," he said. "Yet again it has got to bring Gibraltar into question."
Everett Mead managing director Dan McDonald said: "Lemma wrote a lot of premium in 2010 for the PI market and, on that basis alone, the authority over there should have been keeping a closer eye on what Lemma was doing and how well it was able to write its losses."
He said concerns over Lemma's stability led his company to pull its business in September 2011.
Since putting a notice on his website about Lemma entering into an arrangement with the FSC, McDonald said he had been inundated with calls from people who had claims outstanding.
"They are saying 'We're in trouble here, we need to get some new insurance, will you write it for us?'. There are a lot of people who could be left quite a bit out of pocket by this," he said.
An FSC spokesman had not responded to questions from Insurance Times at the time of going to press.
Domino effect
Lemma's sister company, the Ukrainian firm Joint Stock Insurance Company Lemma (Lemma Ukraine), also failed to honour its reinsurance agreements and stopped all company reinsurance claims payments.
An FSC spokesman said in a statement: "The company's immediate problems and the need for the commission's actions are external to Lemma Europe and Gibraltar in that, in the opinion of the commission, they are primarily the result of the actions and defaults of a related insurance company, Lemma Ukraine, which is located in Kiev.
"The commission is taking appropriate steps to protect policyholders. The commission has notified the Department for Insurance Supervision, the State Commission for Regulation of Financial Services Markets in Ukraine, to apprise it of the situation and will be seeking the Ukraine regulator's input on the matter. To date, the commission is unaware of any action that the Ukraine regulator may have taken."
Lemma's accounts show that the company was under-capitalised in 2009 before receiving capital injections in 2010 and 2011.
In 2009 it was €436,000 (£349,500) under the required minimum margin. In 2010 the company's capital levels were increased to €317,000 above the minimum margin, and then to €766,000 above the margin in 2011.
Calls for better regulation
Solvency II rules, which are scheduled to come into force in 2014, will require insurers to hold sufficient capital to cover their risks.
Stillwell believes that greater UK regulation is needed.
He said: "I think the government or the FSA must insist that anybody that wants to trade in this country must be registered and must provide the capital adequacy.
"They should have to prove it here in the UK and bank in the UK."
An FSA spokesman said it was not their responsibility, as Gibraltar is part of the EU, which has authority over passporting.
In the meantime, Lemma has appointed Quest Consulting to deal with all existing and future claims.
Talking points …
● Will Lemma policyholders' outstanding claims be recovered from Lemma or the FSCS?
● Will the Gibraltar FSC tighten up its regulation of thinly capitalised insurers?
● What will the impact of Solvency II be on Gibraltar-based insurers and their capital requirements?
Hill Insurance goes under
Gibraltar-based surety and bond insurer Hill Insurance Company has gone bust after it was revealed the company had no capital backing.
Documents filed with the Supreme Court of Gibraltar on 28 August 2012 show Hill discovered on, or about, 17 August 2012, that the bonds it used as shareholder equity were either "non-existent or did not belong to the company".
The documents for the winding up of the company said Hill issued €10.2m (£8.17m) worth of shares in exchange for three bonds worth at least the same value, and "upon which the company's solvency depended".
"Accordingly, the company had no shareholder funds to support its obligations to policyholders under contracts of insurance it has entered into, and is in breach of its solvency requirements under the Financial Services (Insurance Companies) Act 1987," the document read.
A statement on Hill's website, dated 28 August 2012, said it had been the victim of "serious external fraud" and it was no longer authorised to renew or enter into new contracts and had stopped writing business.
Hill said it was working with the Gibraltar Financial Services Commission (FSC) to establish the case's facts.
SRA wipes hands clean of Lemma collapse
The Solicitors Regulation Authority (SRA) has defended its position over Lemma Europe Insurance Company, saying it was not responsible for policing the failed Gibraltar-based solicitors' PI insurer.
An SRA spokesman said it was up to brokers who they placed their insurance with, and not the responsibility of the body to police insurers such as Lemma.
The spokesman also said that only one policy was currently placed outstanding with Lemma.
"It is for the FSA or the FSC [Financial Services Commission in Gibraltar]. We had one form with insurance for Lemma. They have 28 days to find another insurer," the spokesperson said.
Lemma was the 10th highest ranked insurer of solicitors' PI in 2010 with £6.24m.
The insurer has been in solicitors' PI for two years and in that time handled between 400 and 500 claims, with a handful still outstanding, according to sources.
It also underwrites a number of SME products. Lloyd Latchford commercial department account director Nick Bishop said his company had an SME account worth £50,000 with Lemma that was due for renewal in November.
"We got notification in August that Lemma was no longer able to write new business, and that renewals would then go into run-off and would not be invited from 15 September,"
he said.