New chief executive plays down departures and challenges of his role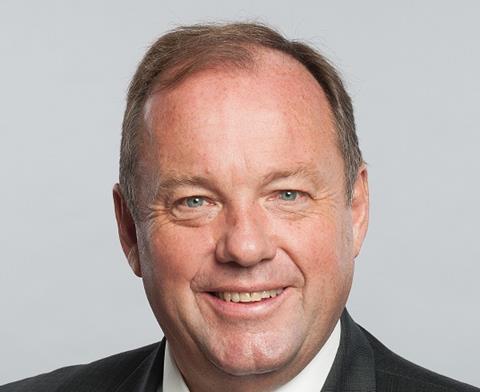 New Arthur J Gallagher International chief executive Grahame 'Chily' Chilton is conducting a 90-day review of the business to work out what restructuring and new hires the company will need.
He has also played down the recent senior departures – most recently UK retail chief executive Janice Deakin and executive chairman of underwriting and distribution Adrian Brown – and the size of the challenge he faces in his new job.
Business review
Speaking to Insurance Times in his first day as Gallagher International chief executive, Chilton said: "I want to do an overall heads down review of the whole business and the integration and make sure it is on track, make some decisions on structural areas of the business, and make sure it is well run and well organised."
Chilton said the company's rapid expansion had led to some confusion over people's roles and may also have created a sub-optimal structure.
He said: "One of the problems that has occurred in the past, which may be relevant to some of the departures, is that people have been brought in to do roles that have kept on changing, and that leads to frustration.
"I want to bring clarity to what is expected of people, clarity about what they can get if they perform and clarity over the leadership lines."
Chilton said that it is not yet clear whether he will hire direct replacements for those who have departed. "I may in some areas. I may not in others. When you come in as a leader of a business, first you determine the business that is there and how it should be led.
"At times things have been moving so quickly I'm not sure currently we have the ideal structure in all areas of the business."
He added that the teams Deakin and Brown managed are capable of keeping the business going in the meantime.
He said: "They have a series of line reports who are fantastically talented people, who are very able to run their own businesses and who I trust to be doing that while we look at the right structure for the business."
'Easy task'
Gallagher has lost several members of its senior team in recent weeks. As well as Deakin and Brown, Chilton's predecessor David Ross and chief financial officer Mark Mugge have left. All four are joining Towergate. OIM managing director Jason Anthony resigned today.
But Chilton played down the effects of these departures on the business. He said today's resignations of Deakin, Brown and Anthony were "fully expected. We were ready for it."
He added that there was enough talent within the team for senior departures not to be a problem. He likened Gallagher's management to a Pez sweet dispenser – when you remove a sweet from the top, another comes up from beneath to take its place.
"We have got an incredible strength and depth in this business. That is why it is such an easy task for me. I can walk around the building and there are 30 or 40 people who are potential leaders."
He said that he had received "an enormous amount of in-bound calls" for people wanting to fill the vacancies that now exist.
Chilton has a lot of work to do, which will include managing the integration of the businesses Gallagher has bought in the UK as well as sorting out staffing and structure. But he also played down the difficulty of his role.
He said: "In the international division there is an incredible group of 6,500 professionals who are all focused on looking after their clients and customers. Therefore, it is an easy role when you look at it.
"I never make any pretence that the work is done by me. I just have to be good at leading people and pulling a few strings to make sure it happens."
Join the debate in our new LinkedIn specialist discussion forums