Chief executive Gary Hoffman aims to stay ahead of competition as company pursues opportunities in telematics, multi-car and home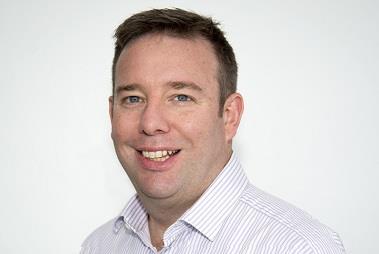 Hastings has hired RSA's Matt Pernet (pictured) to head up home insurance in its broking division as part of its plans to stay ahead of the competition.
Pernet previously worked at RSA's direct insurance brand More Than in a variety of roles, including head of home and pet, motor director and director of aggregators.
Home growth
Pernet is one of a number of hires Hastings is making in both home broking and underwriting as it gears up for growth and aims to eventually start underwriting home risk on its own book rather than passing the risk to co-insurers.
The company now has more than 100,000 home insurance customers, and sees an opportunity to grow because more customers are buying home insurance on price comparison sites, which is Hastings's preferred battleground.
Speaking to Insurance Times following the release of Hastings's first half results yesterday, chief executive Gary Hoffman said: "Given the capabilities we have got to compete on price comparison websites and the lack of legacy we think it is a significant opportunity for us."
'Better than us'
Hastings posted a strong set of first-half results yesterday, with a 54.3% growth in profit before tax and a 24% rise in gross written premium.
While Hoffman was satisfied the results, he is keen not to be complacent. He said: "We are not resting on our laurels. Some people already do some things better than us."
As part of its efforts to stay ahead, Hastings invested £13.2m in the business in the first half of 2015. Hoffman said that the money was spent on beefing up data and digital capabilities, including adopting software house Guidewire's InsuranceSuite platform.
Multi-car and telematics
The Hoffman feels Hastings is lagging most behind the competition is multi-car insurance. He said: "Some that are very good at multi-car and make a big thing of it. We are not too good. Our investment in Guidewire will give us the opportunity to compete more effectively on multi-car in due course."
Another area ripe for development is telematics, where the company currently has 20,000 customers. Hoffman said: "We see that as a significant opportunity."
He added: "We see an opportunity to use the data we are gleaning from telematics across the whole of our customer base."