Group chief executive Gary Hoffman said the improvement was also down to disciplined approach to underwriting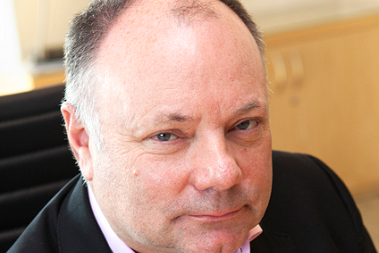 Insurance and broking group Hastings made a profit before tax of £28.7m in the first half of 2015, up 54.3% on the £18.6m it made in the same period last year.
Adjusted earnings before interest, tax, depreciation and amortisation (EBITDA) also improved – up 19% to £59.6m compared with £50.1m in H1 2014.
The group combined operating ratio improved by 0.4 percentage points to 90%. Gross written premium (GWP) increased by 24% to £282.7m.
Hastings said the improvement was down to disciplined approach to underwriting and increasing the average premiums consistently over the last 12 months.
Group chief executive Gary Hoffman said "We've also made substantial progress in applying our strategy for home insurance and now have over 100,000 home policyholders. This shows the appeal of our proposition and how well we are positioned for the way customers now buy insurance.
"These results are further proof of the strong momentum generated by the business' straightforward approach to insurance and our commitment to getting it right for our customers.
"We continue to invest in our infrastructure to ensure we remain digitally focused and innovative in our use of technology and in our ability to react swiftly and nimbly to market conditions.
The group's underwriting business reported a profit before tax of £17.2m, up 24.6% on the £13.8m it reported in H1 2014.
Underwriting adjusted EBITDA grew by 25.4% to £17.3m from £13.8m.
GWP grew by 26% to £292.7m from £232.2m in 2014.
Meanwhile, in the broking arm, the division's pre-tax profits grew by 12.3% to £38.3m from £34.1m.
Revenue grew by 12.9% to £114.9m, while adjusted EBITDA also increased by 12.8% to £40.6m.
The growth in performance was primarily driven by increased sales volumes during the same period which has been partly offset by a reduction in the administration fees charged to our customers, which was effected in July 2014.
The retail business has also seen an increase in the volume of policies sold with premium finance year on year which has increased premium finance interest income 20% in H1 2015 compared to H1 2014.