Earlier reports suggested victims would face delayed payouts, however TH March bosses deny this is the case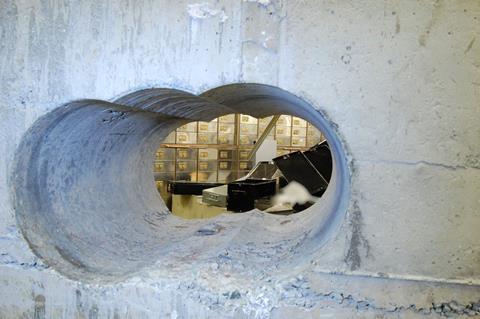 Jewellery-specialist TH March has reassured victims of the "devastating" Hatton Garden Heist that their claims will be settled "as soon as possible."
Reports had suggested that those affected by the burglary, which included around 56 safety deposit boxes, might face a delay in payouts, but bosses at the broker have suggested that this isn't the case.
Managing director Neil McFarlane said that he was "really pleased that TH March had settled its first claim in just over three weeks, for a five figure sum," reports the Plymouth Herald.
This first customer, who did not want to be named, expressed their delight at the "speediness of the settlement."
The aftermath of the raid has seen a lot of speculation about how the insurance industry might deal with these claims, but Neil McFarlane believes that "in the midst of all of this, TH March has simply got on with the job of dealing with its customers' claims and concerns."
Chief operating officer Andrew Alcock recognised the "dreadful impact the crime has had" and said he was "happy to report that we are making excellent progress towards reaching settlements for them."
It is believed that the settlement from TH March will total £1million. The firm is a national broker with offices in Plymouth, where it has a national service centre, Sevenoaks, Birmingham, Manchester and Glasgow. The head offie is based London, Ely Place, whichi is near to Hatton Garden.