Hiscox boosts GWP in the nine months to September by 13%
Hiscox UK and Ireland increased gross written premiums by 13% to £417.4m in the nine months to September from £369.4m a year earlier.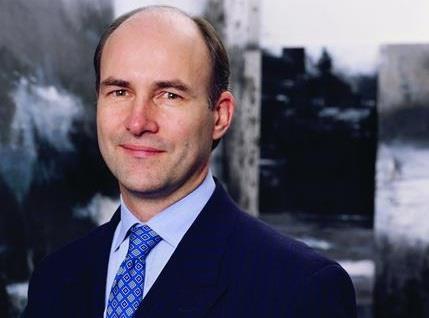 The insurer said that growth was driven by all regions and all distribution channels.
"In our broker channel, the professions and specialty commercial business is performing well, with an expanded appetite for larger risks attracting new business," the company said.
"In the direct-to-consumer channel, we have seen good growth from our core direct commercial and home portfolios."
Hiscox's London market saw gross written premiums fall to £463m from £520.2m which the company said was in line with plan.
"This reduction is in line with previous guidance and follows our decision to re-focus the division over the last year," Hiscox said.
"We have reduced in areas where margins have eroded, such as healthcare, aviation, big-ticket property, and extended warranty, while targeting growth in marine cargo, general liability, product recall and US flood."
It added that with the capacity of Syndicate 33 increased by £450m to £1.6bn, and as a result of the improving environment, "We are expecting to return Hiscox London Market to growth in 2018."
Kate Markham, managing director of Hiscox Direct in the UK, has been appointed to the new position of chief executive of Hiscox London Market, where she will work closely with chief underwriting officer Paul Lawrence.
Globally, Hiscox reported GWP grew by 12.4% to £2.1bn from £1.9bn a year earlier, reflecting a strong performance across all segments, particularly from Hiscox USA where premiums grew 29%.
Hiscox updated its estimates for losses from the recent hurricanes.
It said it now estimates combined net claims for hurricanes Harvey, Irma and Maria of $225m. It had earlier estimated $225m for only Harvey and Irma. The estimate is based on an insured market loss of $25bn billion for Harvey, excluding the US government backed National Flood Insurance Program, $35bn for Irma, and $30bn for Maria. It added that claims arising from the Mexico earthquakes and California wildfires are not expected to be material for the Group.
"2017 is turning out to be an historic year for catastrophes and Hiscox's first priority is to help our customers get back on their feet," said group chief executive Bronek Masojada (pictured).
"Our long-held strategy of balance and diversity was built for this environment, as our retail businesses provide stability when volatility impacts the big-ticket areas. Our balance sheet is strong, and we are in a good position to capitalise on changes in the market."