Stacking represents 'a massive problem to be solved by technology' according to the global all-in-one reinsurance platform's co-founder
Stacking - which is the application of two or more policies' limits to single occurrence or claim - has long been a problem in insurance. However, global reinsurance platform Supercede has the opportunity to address potential problems here as part of Lloyd's Lab's sixth cohort that was confirmed in April 2021.
One of Supercede's co-founders Ben Rose told Insurance Times: "We wanted to do Lloyd's Lab firstly to improve our product [and] secondly to see if we could find some new customers.
"Both those things have been achieved, I am pleased to say. [However,] we discovered a new headache, which was cedents and Lloyd's syndicates were really struggling with something called 'stacking'.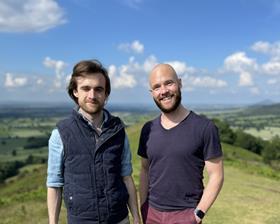 "Trying to work out where [cedents and Lloyd's syndicates] had the same policy or same customer twice was wreaking havoc in the way they try to sub or cap limits associated with different policies.
"The way they were dealing with it up until now has been literally taking a list of all their policyholders, so sorting them A to Z, even if it's 100,000 rows, and just manually scrolling through.
"That was taking days of work for people to manually do this before they could finalise their data preparation for reinsurance purchases."
During Lloyd's Lab, a 10-week insurtech innovation acceleration programme, Supercede worked with Lloyd's syndicates to build a solution to this issue, using algorithms and artificial intelligence (AI) to automatically detect where stacking situations are likely to occur.
Supercede's solution also sought to provide an interface for the cedent to select whether the identified policy was a stacking policy or not, so groupings could be applied in the product before it went to market, without the need to sort this via raw data.
For example, spotting names of customers that are very similar.
Building efficiencies
Rose continued: "Over the course of Lloyd's Lab we managed to bring three syndicates on to trial, to use their own outwards reinsurance programme data and see whether [Supercede] can cut that month-long [traditional stacking checking] process into a week or less."
But why has lengthy stacking processes not been tackled before? Rose said: "Cedents, these buyers of reinsurance really needed a place where they could put all their data regardless of which brokers were going to place that treaty, regardless of which reinsurers were going to become their reinsurance partners.
"Otherwise, all these cedents would have to use a separate portal for each broker that they wanted to work with."
The cedent is the person or company that yields business to another person or company. A reinsurer may agree to deposit a proportion of the reinsurance premium as a reserve for unearned premiums, which is then set aside by the cedent for future liabilities.
Rose estimated that firms spend around £200bn on reinsurance coverage.
He said: "In some cases, they get a pricing load if they provide bad data. We have been told many times that reinsurers like to reward cedents for good data, but they do have to increase the price if there is lots of uncertainty or missing data in the submission pack that is provided.
"So, in some cases, cedents are overspending because reinsurers have had to push up the price, so it's hundreds of billions of spend, a millennium of work potentially and a massive problem to be solved by technology."