Insurers have a moral obligation to take on underinsurance and reap the benefits of expansion and technological advancement, says Guidewire chief executive Marcus Ryu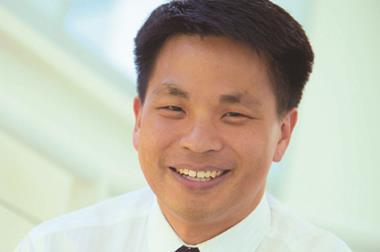 A reinvention of the insurance industry through technology and industry-wide expansion is needed in the next five to ten years to tackle underinsurance, according to Guidewire chief executive Marcus Ryu, and the cogs are already beginning to turn as insurers work to cover increasingly complex risks.
In his keynote address at Guidewire Connections in Las Vegas, Ryu told insurers that eliminating underinsurance is a "moral and economic imperative". Insurers should look to developing technologies to attack underinsurance over the next five to ten years.This is the second year that Ryu has chosen to highlight the opportunities and challenges of taking on underinsurance.
Undoing underinsurance
Ryu set out three key challenges to stamping out underinsurance, saying: "Underinsurance represents a three-fold challenge: a challenge of profitable operations, because only strong, efficient insurers can bear the risks we face; a challenge of distribution, which omnichannel engagement can address by making products much easier to understand and buy; and a challenge of data, because you can only insure what we have the data to underwrite and price."
Successful insurers will be the ones who tackle the challenge head on and embrace the pace of change, Ryu said, while addressing underinsurance will lead to industry growth on a global scale.
Ryu set out his remedy for success for insurers looking to stay ahead of the curve.
Operational change
Ryu pointed to automation and measuring in-house performance through data shared in real-time on the cloud as ways insurers should look to improve operations. He added that automatable processes need to be expanded and machine learning used for underwriting evaluations, property assessments, claims severity estimations, fraud and litigation avoidance
In Ryu's opinion, technological change at an operational level will enable humans to do more and think smarter. The human touch remains relevant for Ryu; he commented "I believe these technology advances [straight-through processes, real-time measurement, and embedded analytics] will allow human expertise to come to the fore — and human insight and human interaction will become more important competitively than ever."
Dreaming in digital
Insurers must follow in the footsteps of the data giants and Uber in creating user-friendly digital experiences if they want to nab the right customers. "It is not merely a matter of happier customers and competitive sales," explained Ryu. "Because you are insurers selling indemnification, not retailers selling a physical product, you must also worry about adverse selection. Those customers and agents willing to endure a worse experience may be precisely the ones you don't want."
Technology such as smart capture needs to be used innovatively, while chatbots should be hooked into one core and "source of trust" to provide a good user experience.
Doing data right
"Consider: we have about 100 years of detailed hurricane data — albeit data which climate change is rendering less predictive than before. But a century of even imperfect loss information is vastly more than we have for emerging risks such as cyber, reputation, terrorism, complex supply chain disruption, catastrophic animal disease, and pandemic", Ryu continued.
Insurers should not just rely on reservoirs of data they have already collected; they must also go out and find new sources. He gave the example of cyber, where data must be "listened" for from sources such as connected devices and news reports. Guidewire recently acquired data science company Cyence.
Data science technology is still in its infancy, but Ryu said he "wouldn't bet against it".
All data and functionality should be connected to one "smart" core, not set up separately, for insurers to benefit the most from their systems.
"New data science methods may find signal where historical/actuarial approaches cannot." Ryu told attendees. It is a revolutionary approach. He continued, "That is, listening to external data sources and applying risk analytics to define and underwrite next-generation insurance products."
A technology renaissance
Ryu mentioned twenty startups and insurtech companies he sees as being at the forefront of innovation and disruption in his speech. Octo Telematics, EagleView, WeGoLook, CoverHound, Embroker, PolicyGenius, Digital Fineprint, Premonition Analytics, Orbital Insight, Cuvva, Slice, Trov, Metromile, FRI:DAY, Bunker Insurance, Friendsurance, Teambrella, Bandboo and, of course, Lemonade all got a mention.
He looked to disruptive and innovative companies in the insurtech space, which has attracted $3.5bn in early stage capital, to illustrate transformational possibilities that can enhance existing models. "This is a renaissance," Ryu declared, highlighting the advantages that insurance incumbents have over new players as he compared the insurtech boom to the meteoric rise of fintech.
"There is a clear pattern to investment surges in technology. Excitement leads to over-investment in new sectors; many companies fail and investors are disappointed, but the best ideas endure. This was true in the dot-com era, where two-thirds of public internet companies lost 80% or more of their value (including my employer at the time); and it is likely to be true in the overheated fintech sector," Ryu said.
He continued, "Despite $90 billion of early-stage capital invested in the last 6 years in fintech, there is no indication that any of the new players — in peer-to-peer lending, digital payments, robo-advisors, microfinance, etc. — will threaten the existing order in banking. This is completely unsurprising. Incumbents have enormous advantages in scale, existing books of business, and regulatory and domain expertise. "
The game is changing
The landscape of insurance technology is evolving. It is up to insurers to take advantage of progression to improve their business models and not only keep up with the competition, but also fulfill their moral obligations and push insurance to what Ryu sees as its logical continuation – expansion and the end of underinsurance. Should they fail to keep up with the pace of change there is much to be lost, but if they can rise to the challenge there may be even more to be won.