Guidewire founder says new categories of risks are being left underinsured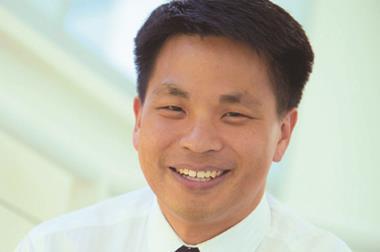 Guidewire founder Marcus Ryu told a packed audience of more than 1,500 insurance people that there is a big underinsurance issue and the industry needs tackle it more extensively.
Ryu's Guidewire is one of the biggest general insurance technology firms in the world, handling more than $500bn (£409bn) in premiums.
Ryu, widely seen as one of the global thought leaders on insurance, said that one of the biggest issues he comes across is underinsurance of emerging risks, something which insurers have not yet grasped the nettle on.
Giving one of the keynote addresses at the Guidewire Connections 2016 conference in San Francisco, Ryu said: "Entirely new categories of risks have emerged which are going underinsured. For individuals there are the new risks of a sharing economy and drones. For enterprises, there are the commercial risks of supply chain disruption and product recall."
Ryu referred to Samsung's Galaxy Note 7 phone, which had to be recalled because of battery fires, which he said could cost the consumer electronics firm "at least $5bn in losses".
He added: "And then there is the estimated half a trillion dollar loss every year of cybercrime. These enormous risk are going almost entirely self-insured today."
Ryu stated some key emerging risks were ride sharing, temporary rentals, cyber crime, extreme weather, equipment failure, drones, product recalls and supply chain.
"The P&C [insurance] industry is essential to our way of life. As an efficient risk intermediary, it ought to be larger and more pervasive than it is today, or at least we believe so at Guidewire.
"Fulfilling this potential means answering the market's mandate, to bring to market products addressed to temporary risks, easy for policyholders to understand and buy, and serviced more efficiently.
"Hence Guidewire's mission, to deliver the software that P&C insurers need to adapt to succeed in a time of rapid industry change and to ensure that every customer succeeds in the journey."