'Without these vital ingredients, usage-based insurance propositions are unlikely to deliver reduced claims frequency and improved underwriting performances,' says chief executive
Stories in the media, both here at Insurance Times and in the wider national press, have made much of rising motor premiums for UK policyholders.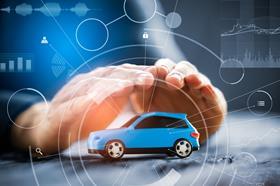 Earlier this week (13 November 2023), for example, insurance fleet management software provider Trakm8 published the findings of its national driver survey, noting that 28% of motorists thought rising costs were making motor insurance unaffordable.
The week before that (9 November 2023), pricing specialist MGA Pearson Ham published figures showing that motor premiums had risen by 48% in the 12 months up to October 2023, with the average quote reaching £577.
The ABI even called on the government to reduce the rate of insurance premium tax levied on the sector so that savings could be passed on to drivers, with Mervyn Skeet, the association's director of general insurance policy, saying that this could provide put-upon drivers "with an immediate reduction in costs".
Motor insurance is a compulsory cover for UK drivers, meaning that these customers are required to purchase cover and cannot escape price rises by simply cancelling their policy – which would be irresponsible even were it an option.
Telematics has often been floated as a partial solution to this issue, allowing insurers to extract efficiency gains from a greater understanding of their policyholders and pass savings onto those customers who present the best risks.
Indeed, Paul Stacy, chief executive at telematics solution provider IMS, believes that these pricing headwinds "are perfect market conditions to justify the operational spend necessary to turn telematics data into lower loss ratios for insurers and lower premiums for customers".
Speaking exclusively to Insurance Times, he explains: "Whilst many insurers and brokers have made an investment in harnessing telematics technology, many have underinvested in both the tools by which to effect behaviourial change in their customers and in building appropriate operational processes for risk management.
"Without these vital ingredients – both of which are the keys to extracting value from telematics data – usage-based insurance propositions are unlikely to deliver reduced claims frequency and improved underwriting performances."
Telematics policies in the UK, while making inroads with customer segments outside of younger drivers, have primarily focused on this group. However, Stacy notes that this group has been hit particularly hard by the high premium environment.
"Young drivers have been hit by a double whammy – rocketing premiums plus a lack of supply, as a number of providers have exited the young driver market.
"Taking a relatively light touch approach [to telematics investment] seemed to work to some degree while there was still material self-selection benefit in the UK young driver market, but now that this effect has reduced due to a saturation of propositions and telematics policies – which have become the de facto choice for economic reasons – this has been exposed."
Taking advantage
Considering the bottom line impacts of behavioural change and building better risk management propositions, why have some firms in the market not leapt at the opportunity that telematics technology represents?
Stacy says: "Some can't because of speed to market constraints, some stay away because premiums are too high while others have seen peers exit and, without knowing the full story, decided to remain risk averse and wait it out."
And while some market participants have stayed away from telematics, others have made partial forays into the sector.
Stacy adds: "Telematics insurance can be done well, but few have done it successfully – especially in the broker space, where it is always tempting to focus on contact centre and claims handling expenses in the short term instead of the 70% of premium that covers indemnity and costs capital providers money."
According to Stacy, success in implementing telematics can be aimed at a "simple 10/80/10 rule".
He explains: "Insurers should rapidly exit the 10% of high risk drivers who, frankly, should not be on the road because they are not aware of hazards, are reckless or increasingly distracted.
"Then, nudge the behaviour of the 80% of drivers who could be a little bit safer through targeted messages, coaching and rewards and retain the other 10% of young drivers, who are fantastic risks, by giving them a great deal and offer them a best-in-market price at renewal.
"What's more, the right tools do exist to collect telematics data at low cost, deploy it effectively to reduce accident frequency and severity and provide capacity providers with the evidence they need to know that it's working."
Those firms that have implemented these principles effectively include Aviva, Igo4 and Ticker, says Stacy. This is because they have focused on ensuring decision making and interaction with telematics customers remains largely automated.
Stacy concludes: "Firms looking to enter the telematics market must have the appetite to invest in the digital customer proposition, business processes and the people needed to make effective use of the data.
"For those that are thinking of returning to this sector and following these principles, there is a fantastic opportunity to delight customers, make money and have capacity providers queueing up to back them."

Yiannis is acting editor at Insurance Times and the winner of the Most Promising Newcomer prize at the Biba Journalist & Media Awards 2023 for his work covering the big stories within the insurance industry.

With a particular focus on regulation, geopolitical and systemic risks and conflict, he has covered the insurance implications of the Ukraine war, riots in France and the commissions scandal for multioccupancy buildings insurance.
View full Profile