E-trading solutions must support Good Customer Outcomes says Martin Thornhill, Polaris Quality Assurance Manager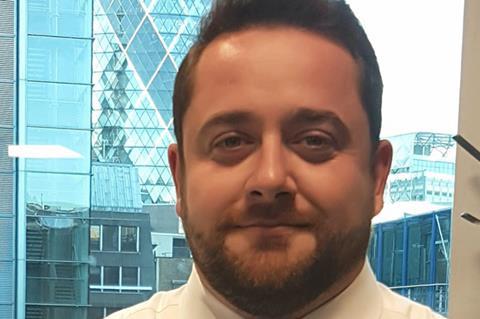 Technology has made a major contribution to the broker channel. Without EDI how would brokers have taken on the direct insurers in the early 1990s or subsequently managed to work with aggregators? But whilst playing the hero, technology has also been portrayed as the villain – for encouraging too much focus on price. Now, with growth in commercial lines e-trading taking off, what can we do to avoid the same accusation being levelled at this product class – what can we do to ensure the comparison process focuses equally on product features and benefits?
At Polaris, we have recently launched a new service called Good Customer Outcome (GCO) reviews. This service has two key aims:
Firstly, we want to help ensure brokers achieve good outcomes for their clients, thus helping to support compliance. Secondly, we want to encourage confidence in and greater exploitation of technology in the broker channel so that, in line with Polaris's industry role, we help ensure the channel has an efficient and effective way of doing business.
So how do GCO reviews work?
Well, a broker software house (SWH) will individually test its system and an insurer will individually test its e-traded product. But Polaris' GCO reviews add to that by focusing on how these two components behave when they come together in a comparative environment, via imarket. So far we have reviewed Property Owners, Tradesmen and Mini-Fleet products on the four imarket integrated platforms: Acturis, Applied, OpenGI and SSP.
To carry out the review the Polaris GCO team undertakes the same quote journey brokers take on their SWH platform. Along the way we will check how questions are asked, looking to ensure they encourage the accurate disclosure of risk information. We then look at how well the system displays product information provided in the quotes, checking how well this supports the broker in comparing products and advising their customer accordingly.
Our reviews also check the quality of the quote information returned by individual insurer's products, including documentation. This is important as in a real-time world, insurers are responsible for the product information provided. Our aim is to ensure the information returned is accurate and is provided in a way that the broking system can easily display for comparison and advice purposes.
Polaris then shares its observations and any recommendations with a volunteer panel of broker experts. They help to validate Polaris' observations and recommend improvements and how they should be implemented. We then share this with each SWH and insurer in order to get them implemented. Findings are also shared with BIBA and brokers more generally in order to obtain wider feedback. We also share the outcomes with the FCA, hopefully demonstrating that our industry is being proactive when it comes to achieving good customer outcomes.
What are our reviews discovering?
Firstly, it's important to point out that our GCO reviews are an industry first. So finding areas for improvement should not be considered as a negative. We should expect to find room for improvement – and welcome it.
For example: we noticed insurer products were always displayed in price order – nothing surprising there you might say – but we also noticed that some of these products didn't actually provide the covers requested by the client. The brokers we discussed this with unanimously felt that those products that met the client's needs should be shown first, in price order. And those that did not meet the client's needs should be shown subsequently, again in price order. They also asked that the elements of cover which didn't meet the client's needs be clearly highlighted. So we have shared this broker recommendation with the insurers and the SWHs and they now have this on their list of GCO recommendations for implementation.
In the main our observations concern the way individual insurer products and broker platforms present product information, on screens and in documentation. More could be done to improve the quality of information provided and how it is presented, which will save brokers having to go "offline", for example, to check the cover limits and exclusions of a specific product. This will save time, which brokers can spend more productively with clients, comparing quotations with their needs and advising them on the best product.
How can you get involved?
Polaris believes the GCO review activity is vital to the future success of e-trading, as we seek to ensure the relentless focus on price is balanced with the best understanding possible of the protection being provided to cover the customer's insurance needs.
We have been encouraged by the level of engagement from the industry on this work and if you would like to find out more about GCO, or join one of the broker review panels, just go to www.polarisukltd.org/gco.