Towergate Direct COO Steve Anson named chief executive officer of retail broking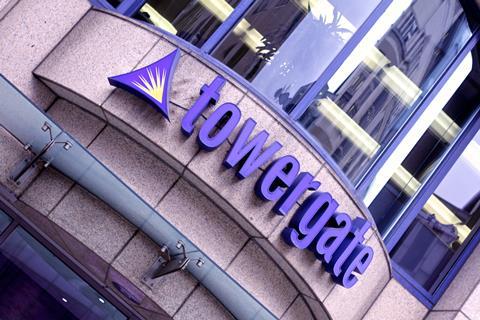 Towergate has unveiled a new leadership team and structure for its broking division following the arrival of Janice Deakin as the unit's chief executive.
Under the changes, James Tugendhat, chief executive of Towergate's direct unit, which will be part of the retail division under the new structure, will leave his current role. He will remain on the Towergate leadership team.
Deakin's broking division now comprises a retail division, including the direct business and the small business units (SBUs) in Manchester and Milton Keynes, and an advisory division, which contains Towergate's network of 80 advisory branches across the UK.
Towergate Direct's chief operating officer has been named chief executive of the new retail division, including the two SBUs.
Joe Thelwell remains chief executive of the advisory division.
In other changes, Jason Johnson, previously chief operating officer of the old Towergate Insurance Brokers unit, is now chief operating officer of the new Towergate broking unit across both its divisions.
Carolyn Callan has been named marketing director of the new broking division.
The new top team also contains one external hire. Alison Monsey has joined as human resource director across the new broking business from Aviva, where she held a series of HR roles.
Miles Bourne will remain finance director of the advisory division and Serge Thieriet as finance director of the retail division.
Deakin said: "It makes sense to me that we bring our SBU and Direct businesses together, housed in one Retail division, so that we can drive growth through combined skills and priorities."
Deakin said Tugendhat "made the decision some time ago" that this would be the right time to move on from his role as direct chief executive.
She added: "I would like to thank James Tugendhat not only for his leadership of Towergate Direct over the last 18 months but also his huge help to me in the last few weeks.
"James and I will continue to work closely and he is committed to supporting me further on the Towergate leadership team to help shape our overall agenda."
Deakin also welcomed new broking HR director Monsey to the company. She said: "Alison and I worked together at Aviva and I feel certain that she will help us manage, motivate and empower our people so that we are well prepared for the challenges ahead."
Towergate's new top broking team
| Name | Position |
| --- | --- |
| Janice Deakin | Chief executive, broking |
| Joe Thelwell | Chief executive, advisory |
| Steve Anson | Chief executive, retail |
| Jason Johnson | Chief operating officer, broking |
| Carolyn Callan | Marketing director, broking |
| Alison Monsey | HR director, broking |
| Miles Bourne | Finance director, advisory |
| Serge Thieriet | Finance director, retail |