First big move for RSA's Jon Hancock in new Lloyd's role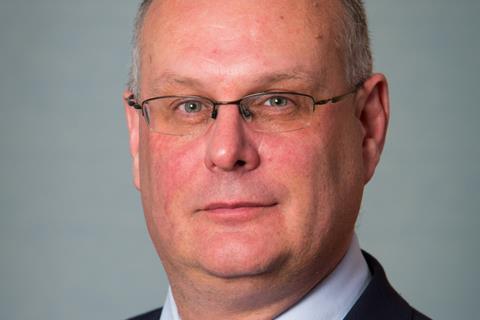 Lloyd's has fined Amlin Underwriting Limited (AUL) £630,000 after the MS Amlin-owned managing agent paid non-Lloyd's reinsurance premiums out of a Lloyd's trust fund.
The fine is the first big public move for the new Lloyd's director of performance management Jon Hancock (pictured), best known for his time as RSA's UK commercial managing director.
Lloyd's said it had fined AUL for breaches of the Lloyd's Premium Trust Deed and for failings in response to those breaches.
AUL is the managing agent for Syndicate 2001 at Lloyd's and is part of the wider Amlin group, which also includes two non-Lloyd's insurance companies.
Following a restructure of the Amlin group in 2014, it was found that premiums for certain reinsurance contracts covering Amlin were paid from the premium trust fund on behalf of multiple group entities, including the non-Lloyd's insurance companies.
The payments made on behalf of the non-Lloyd's entities did not relate to the underwriting of Syndicate 2001, which Lloyd's said constituted a breach of the terms of the Premium Trust Deed (PTD).
Under the deed, assets are held in trust for the benefit of members and ultimately policyholders and therefore cannot be used to pay for liabilities of non-Lloyd's entities.
Lloyd's said that AUL then failed to ensure that the breach was investigated in "a fully effective and timely manner". It further said that AUL had failed to ensure that the board and Lloyd's were notified of the breach promptly.
But Lloyd's added that there was no allegation that the breach was intentional and that AUL acknowledged the breach. AUL also fully repaid all amounts incorrectly taken, with interest. Also, Lloyd's said that at no point was the solvency of the trust fund at risk.
Hancock said: "The fine reflects the importance that Lloyd's places on the terms of the PTD being followed. The reputation of the market depends on our syndicates and policyholders knowing that assets held on their behalf are used appropriately.
"When an error is discovered it is incumbent on our firms to respond quickly and effectively."
Lloyd's said AUL accepted the errors and cooperated fully with the investigation. The £630,000 fine includes a 30% discount for early settlement and AUL will pay £90,500 towards the cost of proceedings.