Rajesh Kurmi is part of a gang of eight due to be sentenced in March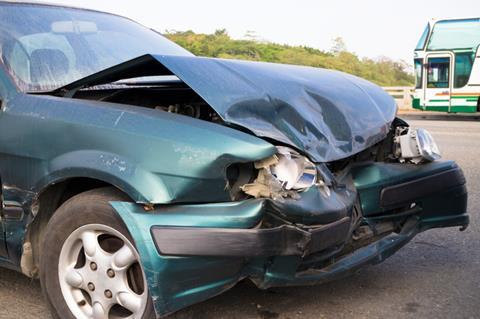 A man who was part of a 'crash for cash' gang that conned insurers out of more than £120,000 has been convicted of making a false insurance claim.
Rajesh Kurmi, from Hertfordshire, was found guilty of conspiracy to defraud relating to a false damage and personal injury claim for a collision reported to have occurred in June 2013.
He previously pleaded guilty to a further count of conspiracy to defraud.
His was one of several claims that were made by a gang of eight people between July 2012 and March 2014, related to road traffic collisions that either had not taken place at all, or were caused deliberately.
A woman and six other men had pleaded guilty to multiple offences.
The court heard how the group gave different accounts for the alleged accidents and how a garage used to carry out the repair of the vehicles was owned by one of the people making the claim.
The Insurance Fraud Bureau (IFB) and the Eastern Region Special Operations Unit (ERSOU) worked closely with insurers on the case.
ERSOU was set up in 2010 to help tackle organised crime across the six police forces in the Eastern Region of the UK, including, Bedfordshire, Cambridgeshire, Essex, Hertfordshire, Norfolk and Suffolk.
ERSOU detective constable Ian Russell said: "This was a highly organised, calculated and extensive conspiracy to defraud, and we are pleased the final part of this group has been found guilty. Fraud is not a victimless crime.
"We will continue to persistently pursue those we suspect of being involved in organised crime and continue to put them before the courts."
IFB director Ben Fletcher added: "Staged and contrived accidents form part of the 'crash for cash' insurance fraud phenomenon that we estimate costs the honest policyholder almost £350 million each year.
"Today's convictions demonstrate how the IFB, insurers and the police work closely together to identify suspected fraud by linking a series of apparently unconnected claims to one individual or gang."
The group of eight will be sentenced on 11 March 2016.