Nicholas Warner ordered to pay Lloyds Banking Group £2,778 in compensation after IFED investigation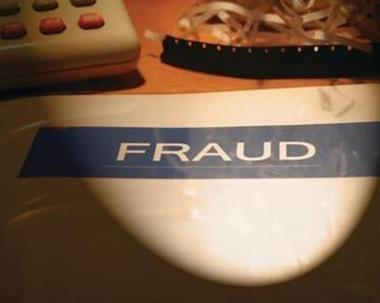 A man has been given a suspended prison sentence after trying to make a £30,000 insurance claim for a fake burglary at his home in Bristol.
Nicholas Warner, 43, was sentenced to 10 months in prison, suspended for two years, at Bristol Crown Court on 23 January. He was also ordered to perform 270 hours of unpaid work and pay Lloyd's Banking Group £2,778 in compensation.
The sentence follows an investigation by the City of London Police's Insurance Fraud Enforcement Department (IFED).
On 5 September 2012, Warner told Avon and Somerset Police that he had come home to find his flat in Bristol had been burgled, claiming that his laptop, his wife's laptop and his Wii games console and games had been stolen.
Warner then contacted his home insurance company, saying jewellery, money and vouchers had also been taken as well as the items reported to the police.
Over the next few weeks, Warner submitted three further reports of missing items to his insurers, which included lots of additional items including four high value rings.
Insurers became suspicious when Warner sent some images of the 'stolen' items as evidence. One was of a laptop, but upon investigation it was ascertained the image that Warner sent had been taken after the burglary was alleged to have taken place.
Warner also claimed to insurers that a Jimmy Choo handbag he previously reported as not stolen had in fact been stolen.
In addition, the lists he supplied to the police differed to those he supplied to his insurers, which included significantly higher value items.
Warner's insurers denied his claim and he was arrested on 25 February 2014 on suspicion of fraud by false representation. A search of his home by officers unearthed a variety of items that had been reported stolen.
Upon searching Warner's laptop officers discovered he had been plotting the staged burglary for several months, finding lists of stolen items dating back to three months earlier.
Join the debate at our Insurance Times Fraud Forum on LinkedIn