Communities could be abandoned if flood insurance problem not tackled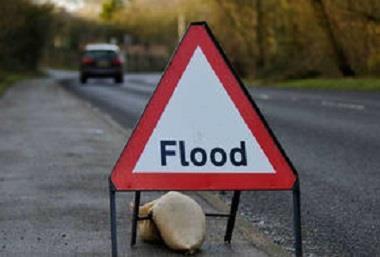 An MP has called for urgent action on flood insurance or communities in flood-prone areas could become abandoned.
"If we don't do something about the problem of insurance we will end up with abandoned streets that might as well be demolished," Sue Hayman, Labour MP for Workington in Cumbria, told the House of Commons.
Speaking in a Commons debate on climate change and flooding, she warned that simply building flood defences could result in other areas being flooded.
"The Government has said it would fund more defences but the costs for Cumbria alone are set at £500m, and solutions are about so much more than building higher and higher walls.''
Liberal Democrat leader Tim Farron, MP for Westmorland and Lonsdale, said that the government's announcement of £50m emergency support for households and businesses hit by flood is welcome, but "clearly nowhere near enough".
Cumbria and Lancashire saw widespread flooding last week after they were hit by Storm Desmond.
Flood Re, the scheme set up to fund flood insurance is on track to be in place by April 2016, chief executive Brendan McCafferty said last week.
"The impact of Storm Desmond has been devastating. As communities across the country recover, naturally people will be looking at what comes next," he said.
"Flood Re is on track to start accepting policies from insurers next April. This will give people access to more affordable flood insurance ensuring that the insurance safety net continues to be in place for the future, even if your property is at a high risk of flooding."
Flood Re is being tested by insurers, brokers and software houses currently, and requires PRA approval before it can be launched in April 2016.
The scheme has suffered several knockbacks in its development, with EY revealing earlier this year that 71% of insurers saw barriers in preparing for it.